Shepards' Pie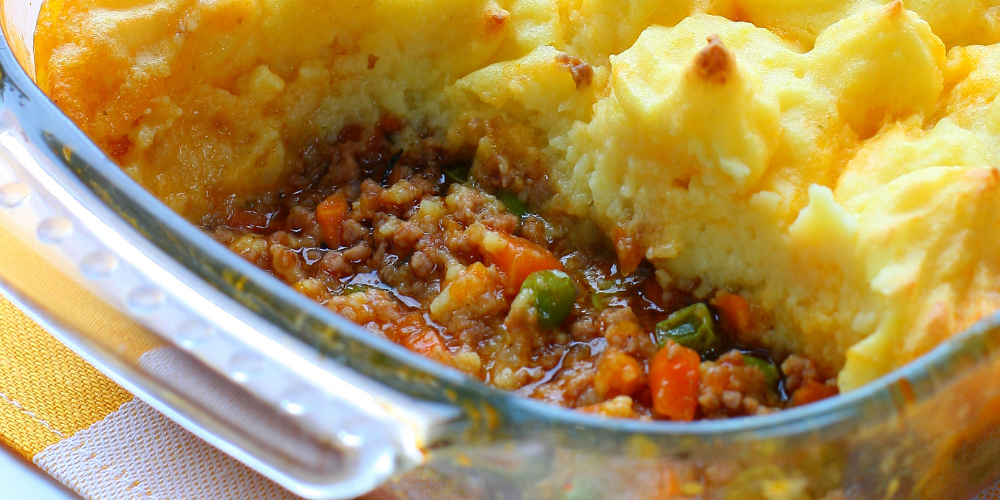 This quick and hearty meat dish topped with a layer of mashed potatoes just may become your new cold-weather comfort food.
Serves 6
2 pounds potatoes (washed, peeled, and cubed about the size of ice cubes)
6 cups water
¾ cup low-fat milk
1 can beef stew
Preheat oven to 350 degrees F.
Boil potatoes in water until soft, about 12 minutes. Drain potatoes and pour them into a bowl. Mash potatoes until smooth. Add low-fat milk and stir until potatoes are smooth and creamy.
Put beef stew in oven-safe baking dish. Top beef stew with mashed potatoes.
Place casserole in oven and bake for about 15 minutes, or until heated through.
Calories 220
Fat 7g
Protein 9g
Fiber 5g
Sodium 490mg
Carbohydrate 33g