Zucchini and Tomatoes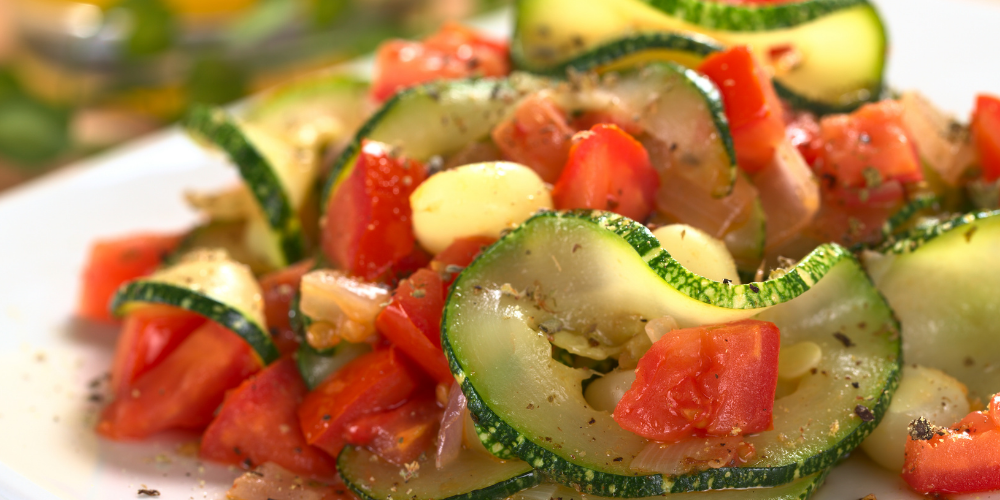 This fresh take on a old classic is a tasty side for any main dish or serve over chicken and pasta for a complete MyPlate meal.
Serves 4
2 tablespoons butter or margarine
1/4 cup onion, chopped
1 garlic clove, chopped
1 pound zucchini, chopped
2 tomatoes, peeled and diced,
or a 16-ounce can of diced tomatoes, drained
1/4 teaspoon salt
black pepper (optional)
1 teaspoon sugar
Melt butter in a saucepan over medium heat.
Add onion and garlic.
Cook until tender, about 5 to 7 minutes.
Add zucchini, tomatoes and seasonings.
Cover pan, reduce heat, cook until vegetables are tender, about 20 minutes.
Calories 89
Fat 6g
Protein 2g
Fiber 2g
Sodium 158mg
Carbohydrate 8g