Simple Turkey and Dressing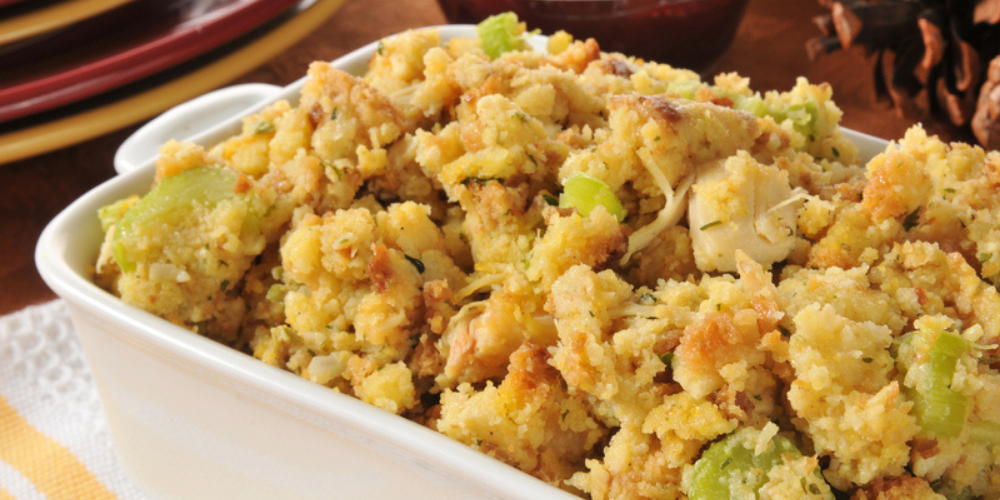 Here is a time-saving take on a classic dish. Whether you use turkey or chicken, this recipe is so good you just may want to serve it year-round. Cheers!
Serves 8
1 can reduced sodium-cream of chicken soup
1 ⅓ cups nonfat milk
2 cups vegetables of choice, cooked, drained
2 cups cooked turkey or chicken, chopped
1 6oz-package cornbread stuffing mix
Preheat oven to 400F. Spray 3-quart casserole dish with cooking spray
In a 3-quart saucepan heat soup and milk to boiling. Stir frequently.
Stir in vegetables and turkey (or chicken).
Remove from heat and add stuffing mix.
Spoon into casserole. Bake uncovered about 15-20 minutes.
Calories 170
Fat 6g
Protein 15g
Fiber 2g
Sodium 430mg
Carbohydrate 15g