15 Minute Beef Enchiladas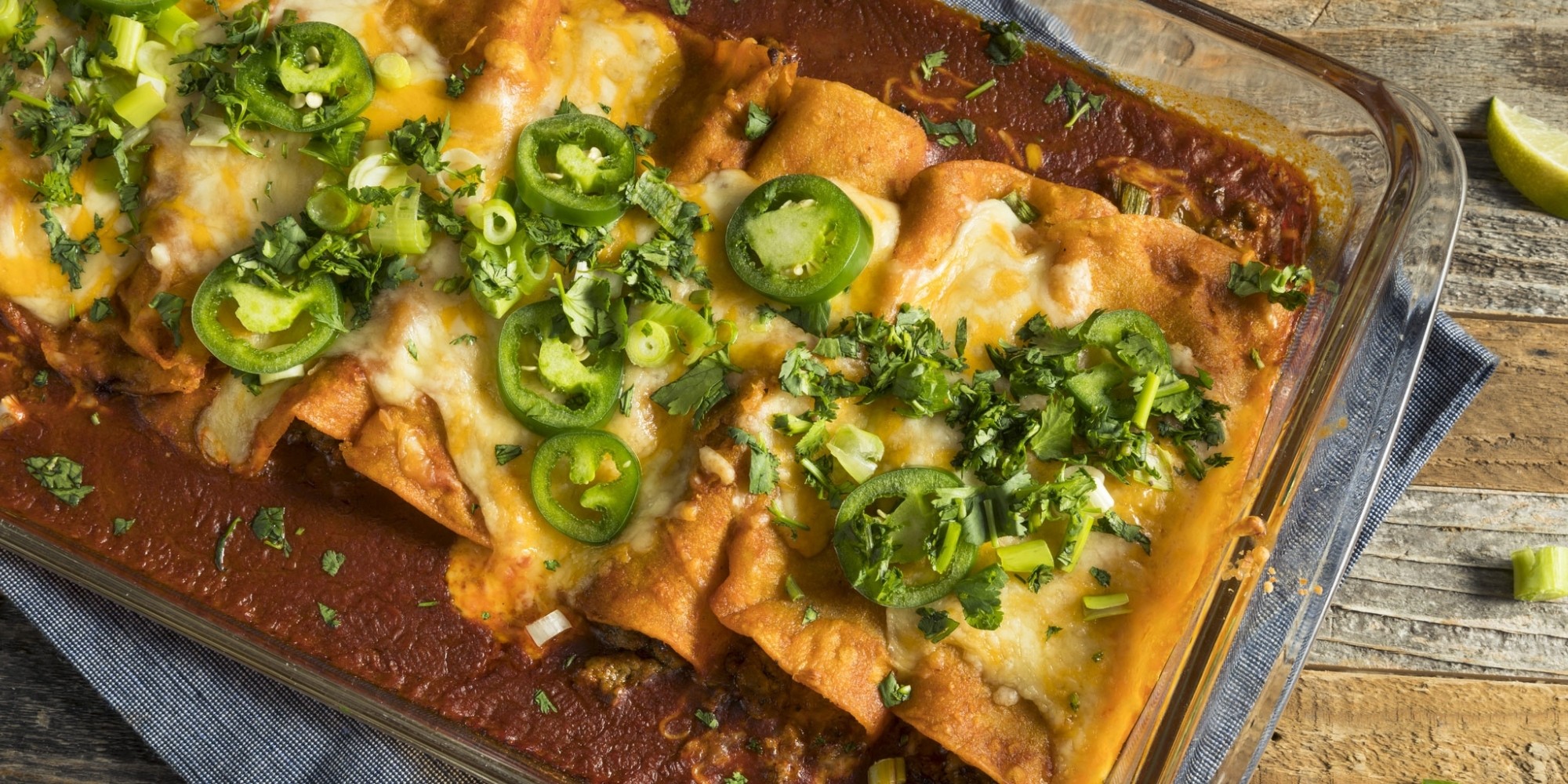 Serves 8
Non-stick cooking spray

1 24-ounce can chili without beans

1 ½ cups canned refried beans, non-fat

2 cups low-fat Cheddar or Monterey jack cheese, shredded

8 flour tortillas, large size
Preheat oven to 350 degrees F.
Spray a casserole dish with nonstick cooking spray.

In a medium-size saucepan, heat chili and refried beans until warm. Mix well.

Spoon about half of the chili mixture evenly onto the tortillas, sprinkle with cheese, and roll up.

Place side by side in prepared dish with seam side down.

Top tortillas with remaining chili mixture. Sprinkle with remaining cheese.

Bake for 10 minutes or until cheese has melted. Let stand 5 minutes before serving.

Garnish as desired.
Calories 310
Fat 17g
Protein 17g
Fiber 4g
Sodium 500mg
Carbohydrate 23g