Sauteed Summer Squash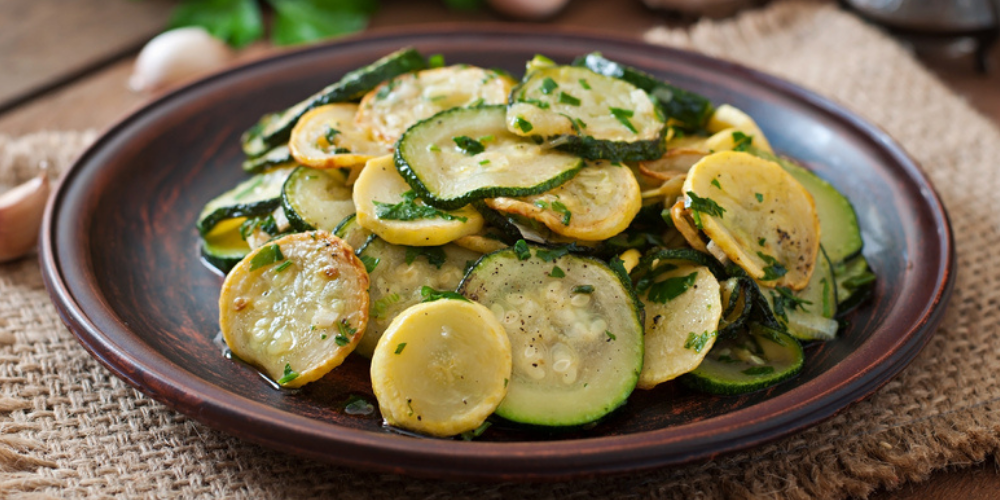 Whether you have zucchini squash, yellow crookneck squash, zephyr or patty pan, this simple side brightens any meal.
Serves 4
4 medium summer squash of choice (zucchini, yellow, zephyr, et.), cut into ¼-inch thick rounds or sticks
4 teaspoons vegetable oil or butter
2 cloves garlic, minced or ½ teaspoon garlic powder
1 teaspoon oregano (optional)
Salt and pepper to taste
In a medium skillet, heat oil over medium high heat (350 °F in an electric skillet).
Add garlic and zucchini then sprinkle with salt, pepper and oregano, if desired.
Cook, stirring occasionally, until zucchini is soft, about 5 to 7 minutes. Serve immediately.
Calories 80
Fat 5g
Protein 2g
Fiber 2g
Sodium 160mg
Carbohydrate 6g