Zucchini Rice Casserole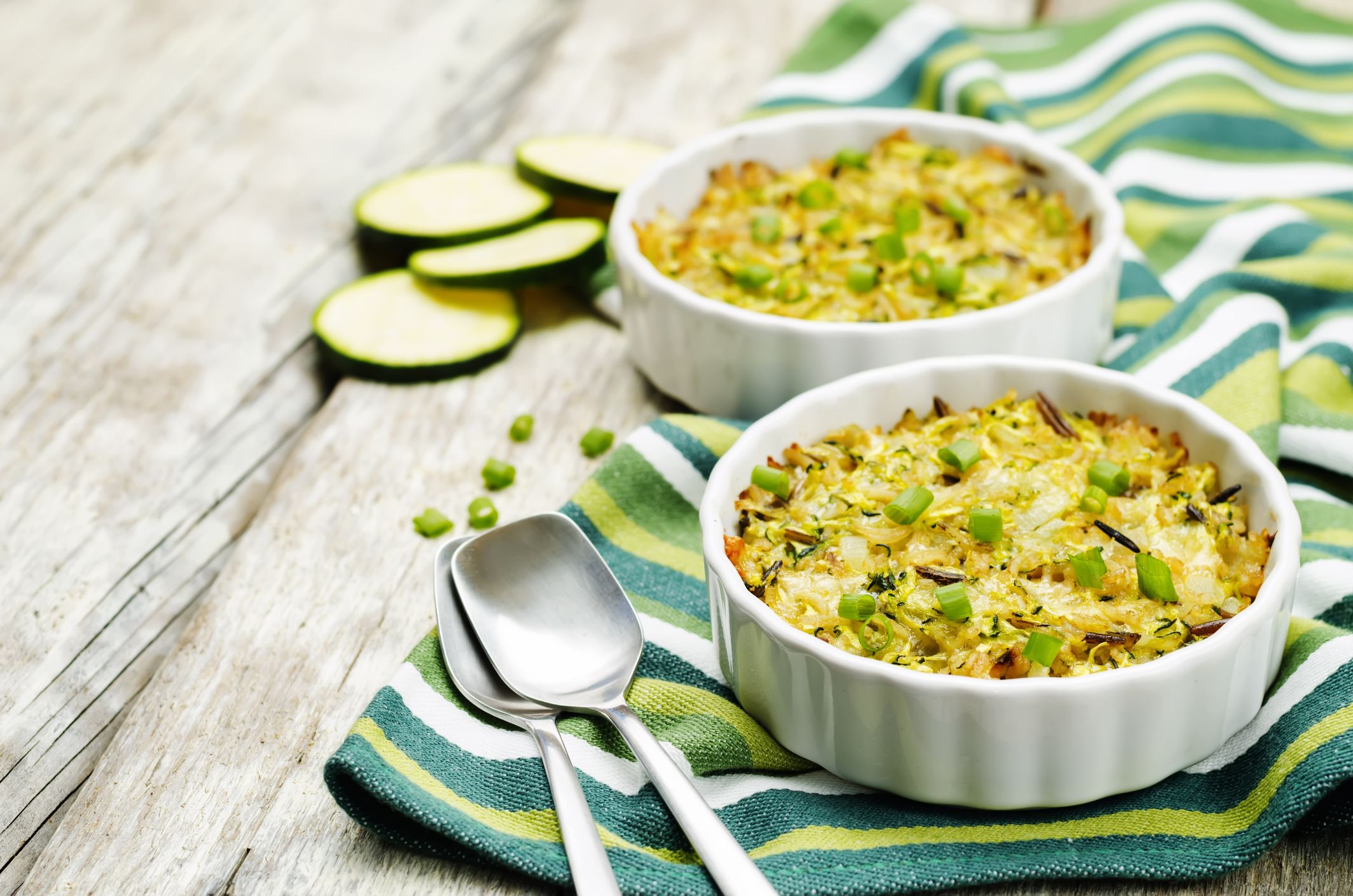 Serves 10
4 cups cooked rice

1 pound diced zucchini or yellow squash

2 bell peppers, chopped

1 large onion, chopped

1 cup 1% milk

1 ½ cups shredded low-fat cheese

1 can no salt corn, drained and rinsed

½ pound ground turkey sausage

1 can reduced sodium cream of chicken soup
Preheat oven to 375°F. Spray 9x13 baking dish with non-stick cooking spray.
In large skillet, crumble and brown turkey sausage. When cooked, add peppers, onions and zucchini and cook until soft.
In large bowl, mix all ingredients until well combined
Pour into baking dish. Bake 35-45 minutes or until hot throughout.
Calories 227
Fat 6g
Protein 11g
Fiber 3g
Sodium 487mg
Carbohydrate 35g