Education in Agriculture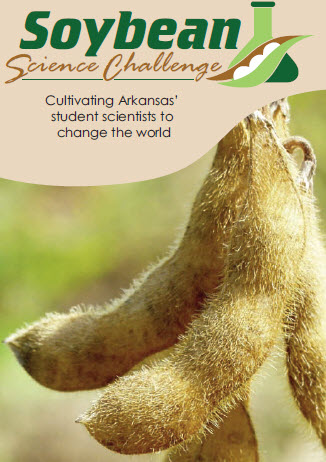 The Arkansas Cooperative Extension Service has offered various science related education courses for youth. Agriculture is an important part of the economical landscape of Arkansas and empowering youth to participate in agricultural related fields will ensure that agriculture continues to be a strong part of the natural state's growth.
Learn how to get youth involved and explore our educational resources below.
Soybean Science Challenge

The Soybean Science Challenge is a farmer-funded, statewide, high school education program to increase student knowledge about the value of Arkansas soybeans to our state's economy, the labor force, and ultimately the world's food supply.

Future Ag Leaders Tour

This tour is a five-day professional development opportunity for undergraduate juniors and seniors enrolled in Colleges of Agriculture, or are pursuing agriculture related majors across the state of Arkansas.

Soil & Water Conservation Virtual Field Trip Series

Our Virtual Field Trips focus on the conservation benefits with respect to water quality, irrigation water use, climate change, soil health, profitability and sustainability. No cost lesson guides are available for this series.

Northeast Rice Research and Experiment Station

The educational portion of the research station includes a hands-on learning classroom with direct access to a greenhouse for year-round learning and is adjacent to a fully functional demonstration kitchen for cooking and tasting of rice around the world.

Arkansas Conservation Partnership Series

Are you working in the agriculture industry with an interest in conservation? The Arkansas Conservation Partnerships' (ACP) Series goal is to develop and deliver virtual and educational experiences to a statewide network of participants.