Summer Chili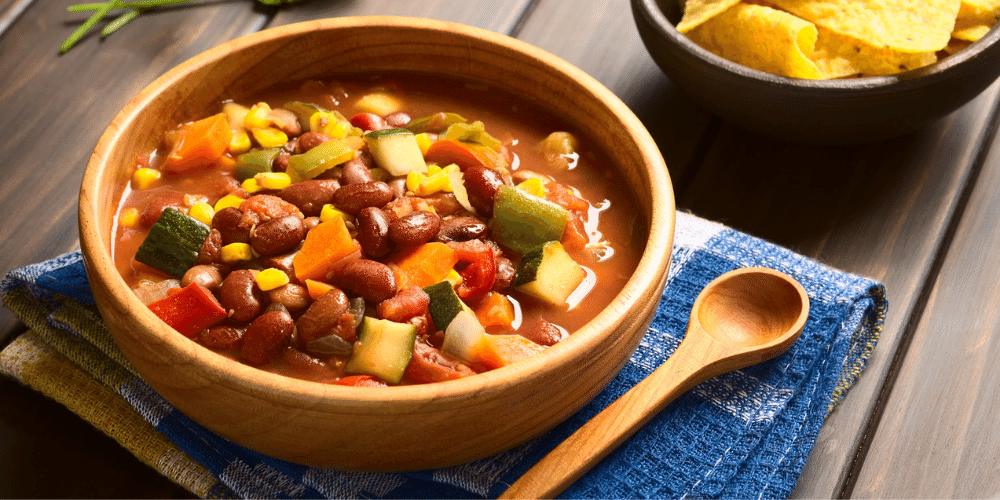 If you're looking to stretch your food dollars, try Summer Chili! This recipe offers 8 servings and nearly 5 grams of fiber in each one.
Serves 8
1 pound lean ground beef or turkey
1 cup each onion, carrots, and bell pepper, diced
½ teaspoon garlic powder
15.5 ounces canned, diced tomatoes
15.5 ounces canned, low-sodium Kidney Beans
2 cups water
1½ tablespoons chili powder
2 cups summer squash
Brown meat in a large pot over medium-high heat until no longer pink. Drain off fat.
Add onions, carrots, green peppers, and garlic powder. Cook until onion softens.
Stir in tomatoes, beans, water, chili powder, and salt. Cook until chili comes to a simmer.
Reduce heat and cook, uncovered, 20 minutes. Stir occasionally.
Add zucchini or summer squash and simmer, uncovered, about 10 minutes longer.
Calories 187
Fat 4g
Protein 21g
Fiber 4.5g
Sodium 230mg
Carbohydrate 13g