Breakfast Burritos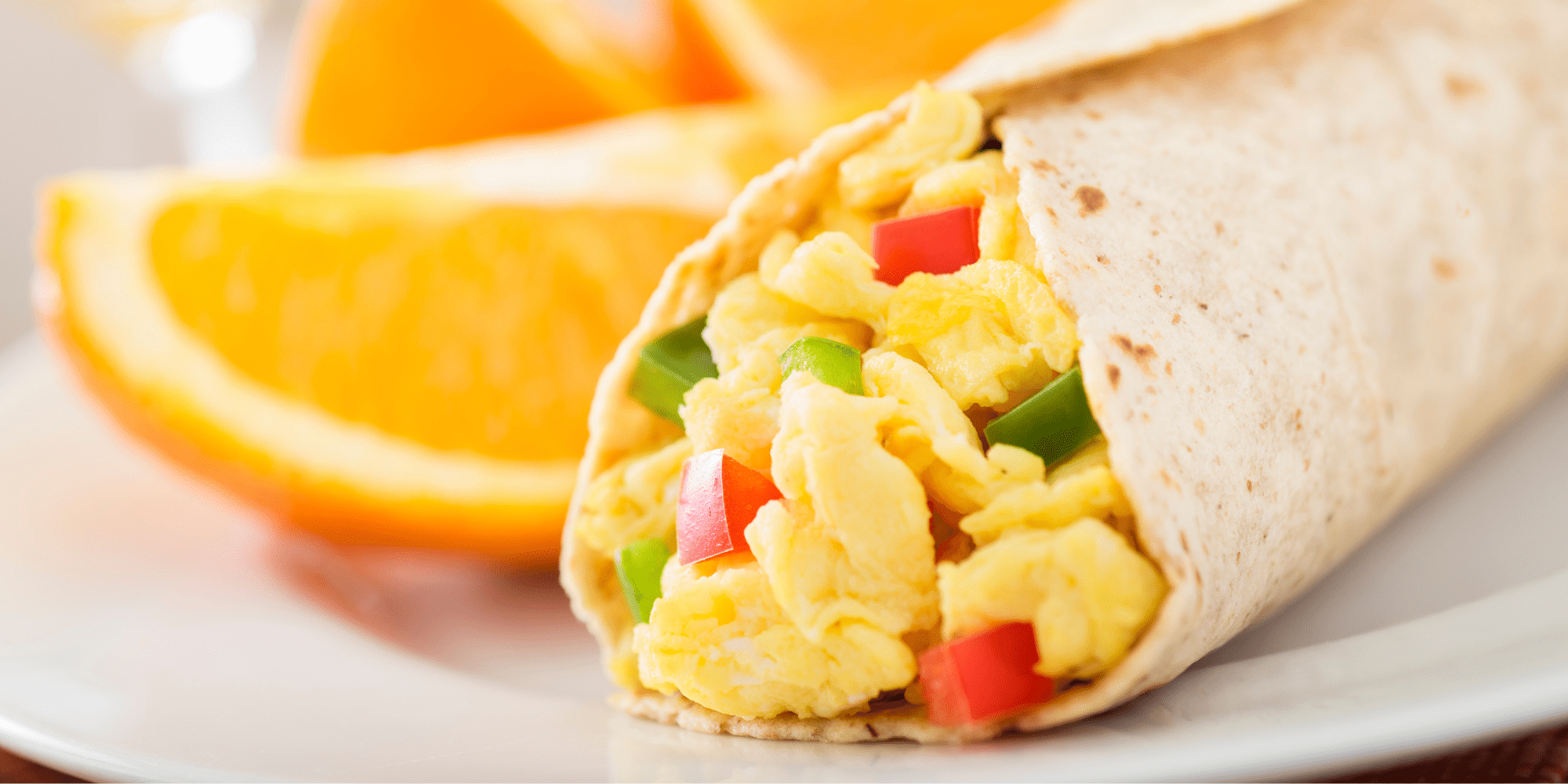 Serves 4
4 eggs
1 tablespoon milk
2 tablespoons green pepper, diced
¼ cup onion, minced
¼ cup tomatoes, diced
1teaspoon mustard
¼ teaspoon garlic powder
4 flour tortillas (8 inch)
¼ cup salsa (canned)
Preheat oven to 350 degrees.
In a large mixing bowl, blend the eggs,

milk, green peppers, onions, tomatoes, m

ustard,

garlic, and salt for 1 minute until

eggs are smooth.

Pour egg mixture into a lightly oiled 9x9x2 inch

baking dish and cover with foil.

Bake for 20

-

25 minutes until eggs are set and

thoroughly cooked.

Heat tortillas in

microwave for 20

seconds until warm. Be careful when handling

the tortillas. The steam can be hot.
Cut baked egg mixture into 4 equal pieces and roll 1 piece of cooked egg in each tortilla.
Serve each burrito topped with 2 Tablespoons of salsa.
Calories 250
Fat 9g
Protein 12g
Fiber 2g
Sodium 520mg
Carbohydrate 30g