Cream Style Corn Bread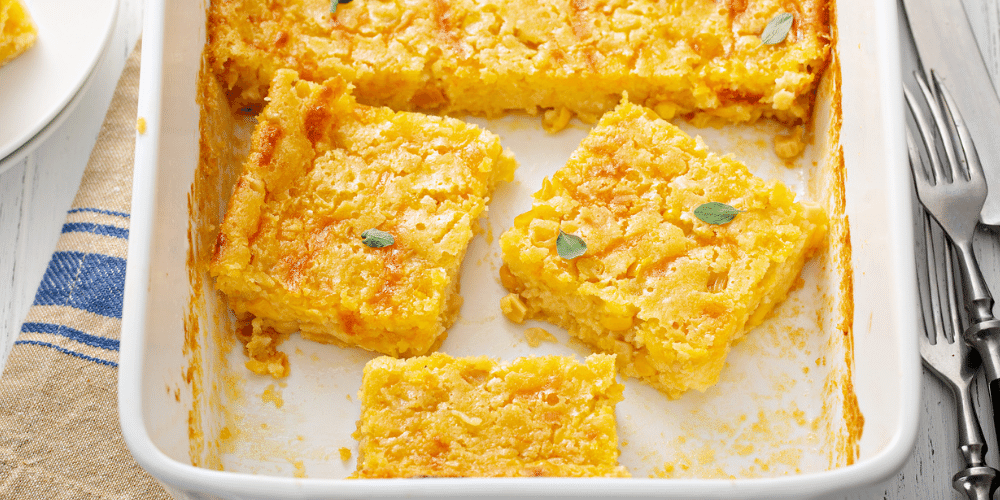 Serves 9
1 cup cornmeal
½ cup all-purpose flour
2 teaspoons baking powder
½ teaspoon baking soda
2 egg whites
½ cup non-fat sour cream
2 tablespoons canola oil
1 cup creamed corn
Cooking spray
Preheat oven to 4250F.

Combine cornmeal, flour, baking powder and baking soda in large mixing bowl. Mix well.

Separate eggs or measure egg substitute and place in small bowl. Add sour cream, oil, and creamed corn and mix well.

Add corn mixture to dry ingredients and stir only enough to dampen flour.

Spray muffin tins or 9x9 inch pan with cooking spray.

Spoon batter into muffin tin or pan. Spray top lightly with cooking spray.

Bake muffins for 20 minutes, pan for 25 minutes.

Remove from oven and let cool 5 minutes. Serve warm.
Calories 161
Fat 6g
Protein 5g
Fiber 1.5g
Sodium 113mg
Carbohydrate 24g