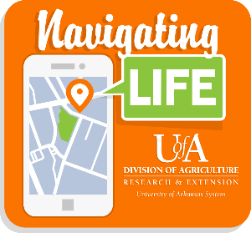 Navigating Life's Journey Blog
Helping others navigate this journey of Life!


A weekly blog from the Family & Consumer Sciences Department
Farewell to Mental Health Month!
It's #ThoughtfulThursday and also the last day of the #uaex4Mind4Body Challenge. That does not mean that taking care of your mental health stops here.
Your challenge for today is to take a moment to think about what you will do to maintain or continue to improve your mental health. Also, think about how can you help someone else? For more information check out www.mentalhealthamerica.net. Also, keep up with Navigating Life as we continue to provide you tips to help you live better and have happier family relationships. Thanks for your participation.