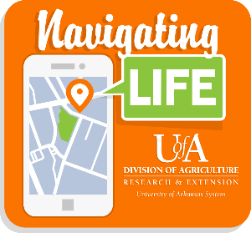 Navigating Life's Journey Blog
Helping others navigate this journey of Life!


A weekly blog from the Family & Consumer Sciences Department
Day 22 #TastyTuesday
This #TastyTuesday is all about gut stuff. Your gut is connected to your brain physically by the vagus nerve, and chemically through hormones and neurotransmitters. Inside of the gut are billions of bacteria that influence a variety of bodily functions. When you have a good system of bacteria in your gut, it helps your body and your mind to work their best. This short video from, Amare Global, helps explain the connection. Today's challenge is to try a prebiotic or probiotic food. Send us a picture on Facebook of your favorite gut-boosting food with #uaex4mind4body.