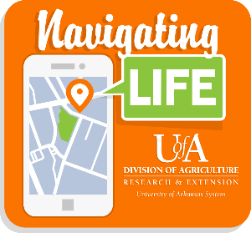 Navigating Life's Journey Blog
Helping others navigate this journey of Life!


A weekly blog from the Family & Consumer Sciences Department
Day 25: #FitnessFriday is back already!
One great way of working fitness into your life is to get out into the great outdoors. Being in nature is also great for your mental health.
This week, musician, bike enthusiast, and mental health advocate, Rich Aucoin is telling us about his #PressOnTour to raise awareness of mental health issues and how being outside helps his mental health.
Today's challenge is to get outside and get active.Tell us your favorite place to do outdoorsy things with #uaex4Mind4Body.