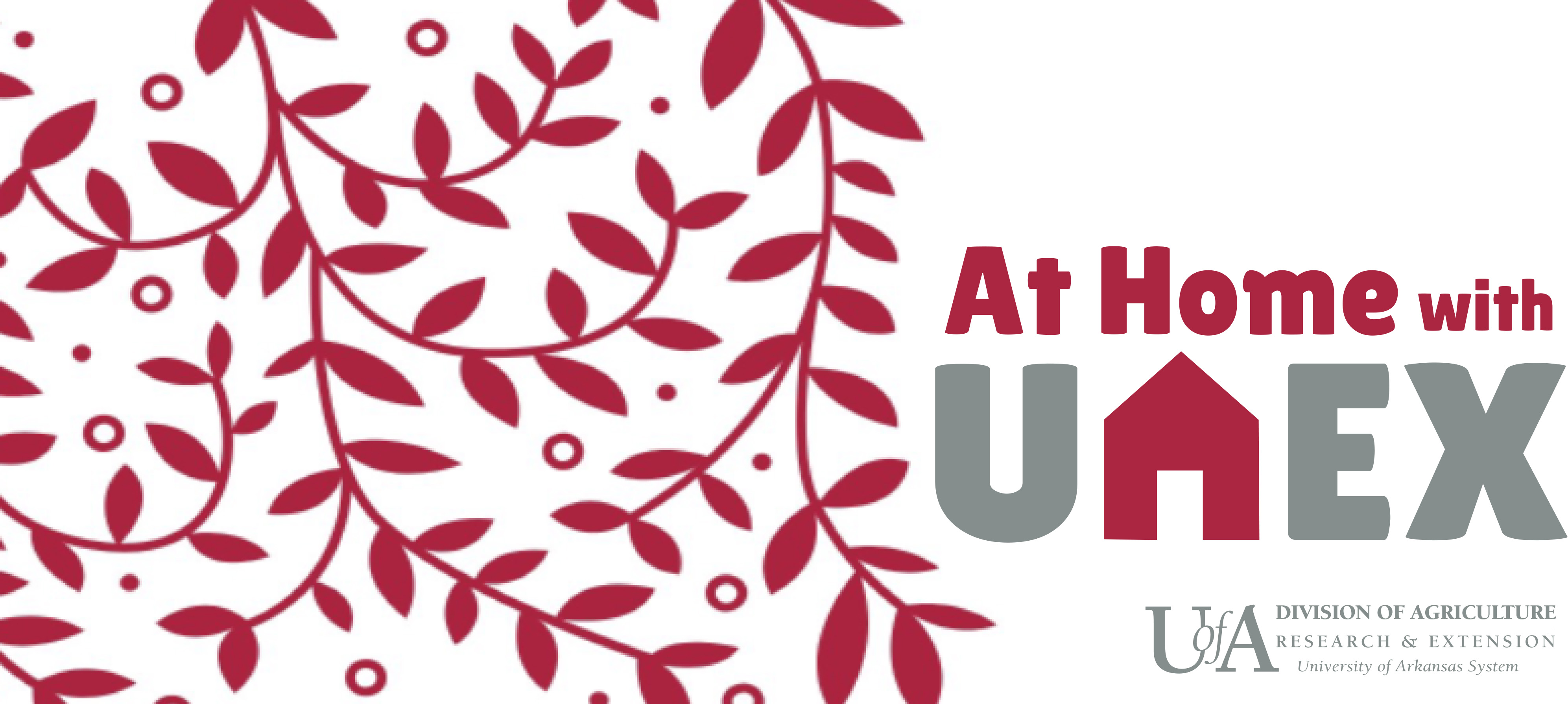 At Home with UAEX
Learn from the best Extension Educators on being at home with UAEX!
Festive Taco Casserole

by Original Author: Casey Jarding, Franklin County | Adapted for Blog: Torrie Smith, Van Buren County
Having trouble deciding what to feed your family for dinner? Look no further and try this tasty recipe that is sure to be a crowd pleaser.


½ pound lean ground turkey
¼ cup chapped onion
¼ cup chopped green pepper
1 tablespoon Homemade Taco Seasoning
(uses garlic powder, onion powder, chili powder, paprika, and black pepper)
1 teaspoon cumin
4 whole-wheat tortillas, cut in strips
1 15.5 oz can unsalted black beans, drained
1 10 oz can unsalted whole kernel corn, drained
1 cup low-fat cheese, shredded
1choppend tomato
1 cup lettuce, shredded
Non-stick cooking spray
Preheat over to 350°F. Over medium-high heat, brown ground turkey in a medium skillet. Add chopped onion and green pepper drain fat. In a large mixing bowl, add homemade taco season and on teaspoon cumin to the ground turkey mixture. Use a pizza cutter to cut tortillas into strips. Spray your baking dish with non-stick cooking spray. Cover the bottom of the baking dish with half of the tortilla strips. Top with ½ of the ground turkey mixture. Continue layering with ½ of the black beans, ½ the corn, and ½ the cheese. Repeat layers starting with another layer of tortilla strips. Bake for 20-30 minutes or until cheese melts. Remove from heat and top with shredded lettuce and chipped tomato.