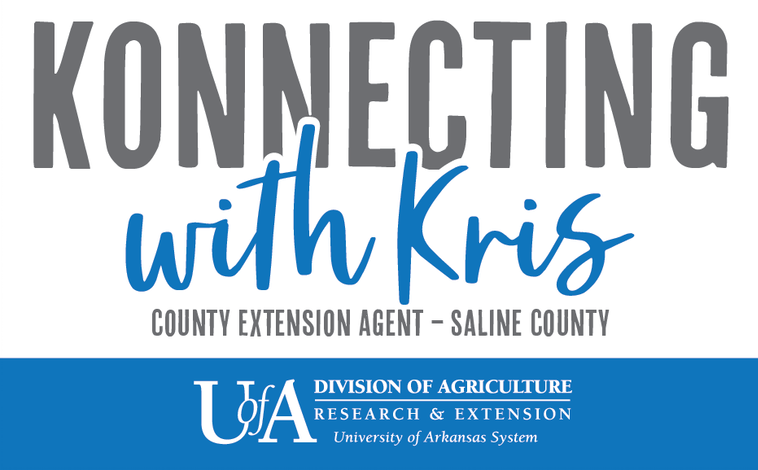 Konnecting with Kris Blog
Connect with Saline County FCS agent Kris Boulton.


January is Slow Cooking Month!
Chances are there is a slow cooker in your house. Many might wonder, "what is so great about a slow cooker?" Besides easier clean-up and more free time on your hands, the slow cooker played a major part in changing the family dynamic in the late twentieth century by letting women go back to work, and still have a homemade meal ready.
Let's celebrate Slow Cooking Month with some Slow Cooking trivia-Did you know?
1940-Irving Naxon receives his U.S. patent for a slow bean cooker which was inspired by his grandmother's cooking in Lithuania
Slow cookers were first created with religious days in mind so that families could still eat a warm meal during those days.
Over eighty percent of American households own a slow cooker.
One of the most memorable slow cooker slogans in the twentieth century was, "Cooks all day while the cook's away."
There are more than six hundred thousand online searches involving the words, "slow cooker," every month.
Slow cooking saves time, money, energy, and as long as you observe food safety guidelines keeps food safe. Your meal can cook all day while you are away and is ready when you want it.
For more information on slow cooking, contact me at kboulton@uada.edu or +1 (501) 3035672. You can also contact your local County Extension office. We have offices in all 75 counties!
You can also check out Carla Due's article on slow cookers. She includes a delicious recipe for moist slow cooker pork chops!
Thanks for spending time Konnecting with Kris. Have a great day!