Awards & Recognition
Support Staff Member of The Year
Each year at the annual Support Staff In - Service Training, an award for the Support Staff Member of the Year is given. A Support Staff member from each district is selected and from those three an overall state support staff member of the year is chosen.
2023 Overall Support Staff Member of the Year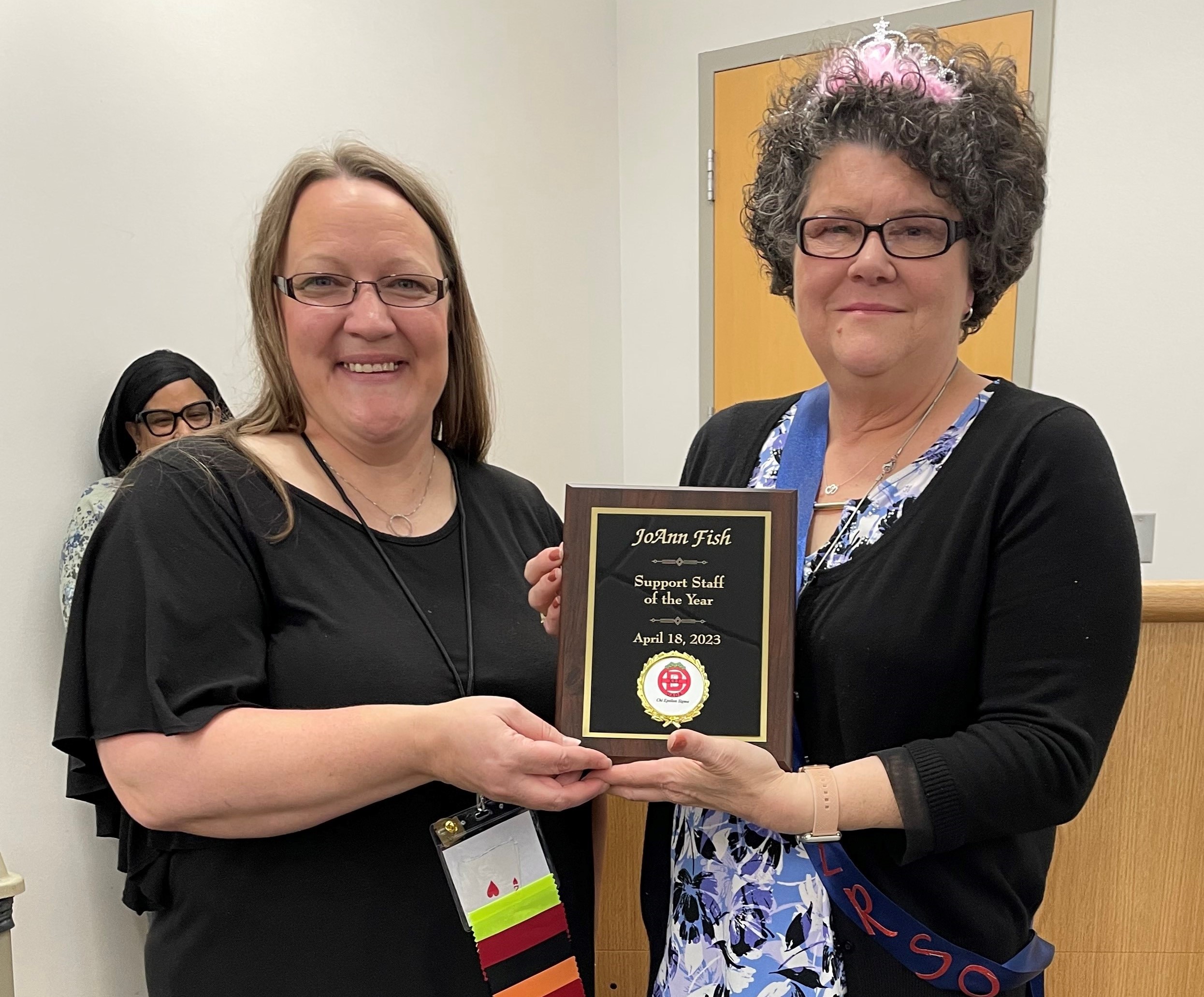 JoAnn Fish, LRSO
2023 Support Staff "Rookie of the Year"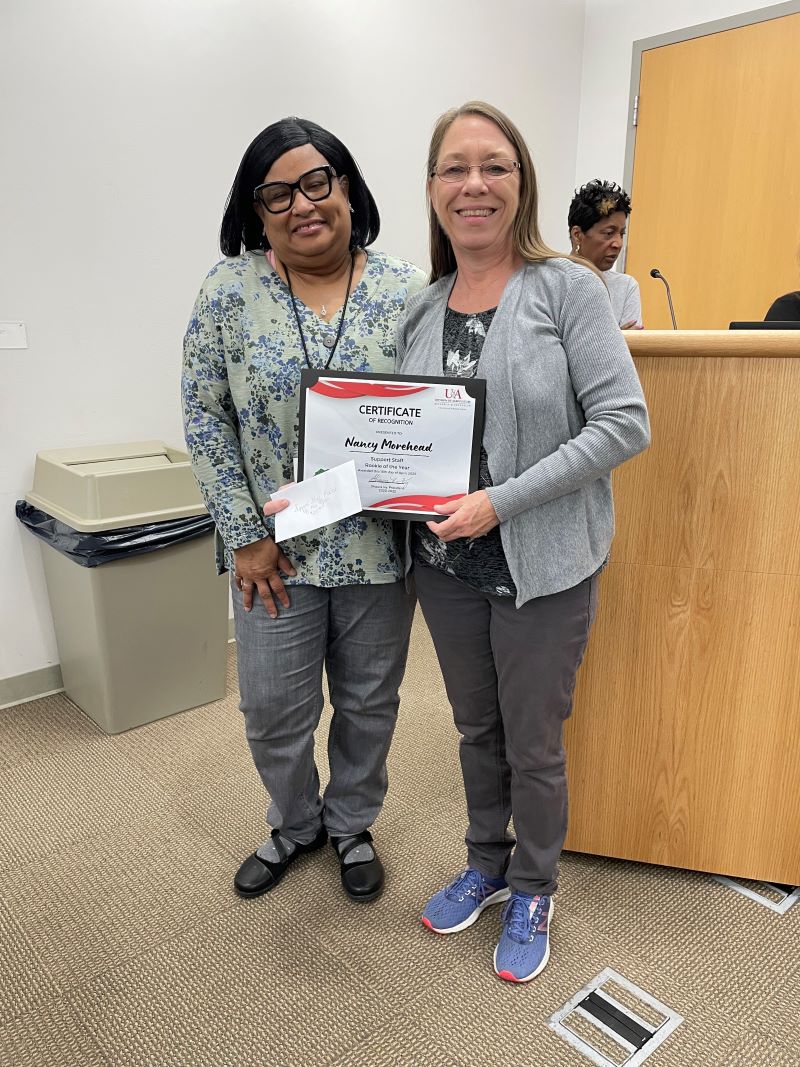 Nancy Morehead, Washington County, Ozark District
2023-2025 UADA Chi Epsilon Board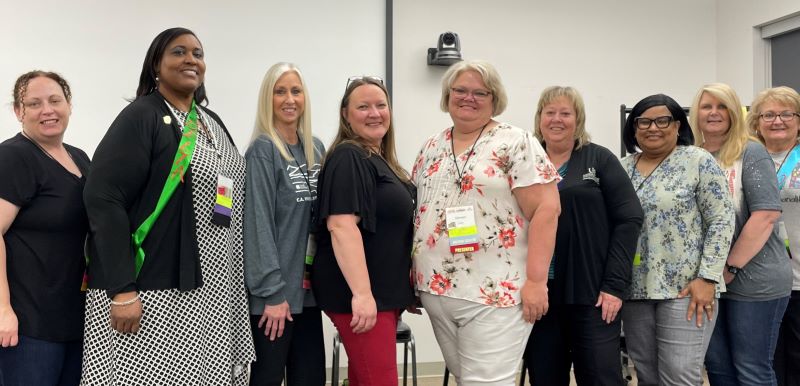 From Left to Right: Abby Hilton-President Elect, Shaura Ivy-Past President-Cindy Whiteside-Secretary, Angela Berryhill-Treasurer/Membership Chair, Genean Butler-Annalist, Sandra McGinnis-Delta District Director, Lisa Barnes-LRSO District Director, Lisa Lynn-Ouachita District Director, and Robby Rye-Ozark District Director.
_____________________________________________________________________________________________________________________
Traveling trophies are also awarded for the District with the most members attending, most new members joining Chi Epsilon Sigma and Rookie of the Year.
Support Staff Member of the Year Nomination Form
Support Staff Member of the Year Bio Info Form
Rookie of the Year Nomination Form
Scholarships
Chi Epsilon Sigma awards a $500 scholarship (dependent upon availability of funds) to chosen qualifying applicants: a qualifying member, a member's spouse or a child enrolled in a minimum of six hours per semester. ( A qualifying member is one with three (3) consecutive years of membership in Chi Epsilon Sigma.)
2023 Scholarship Winners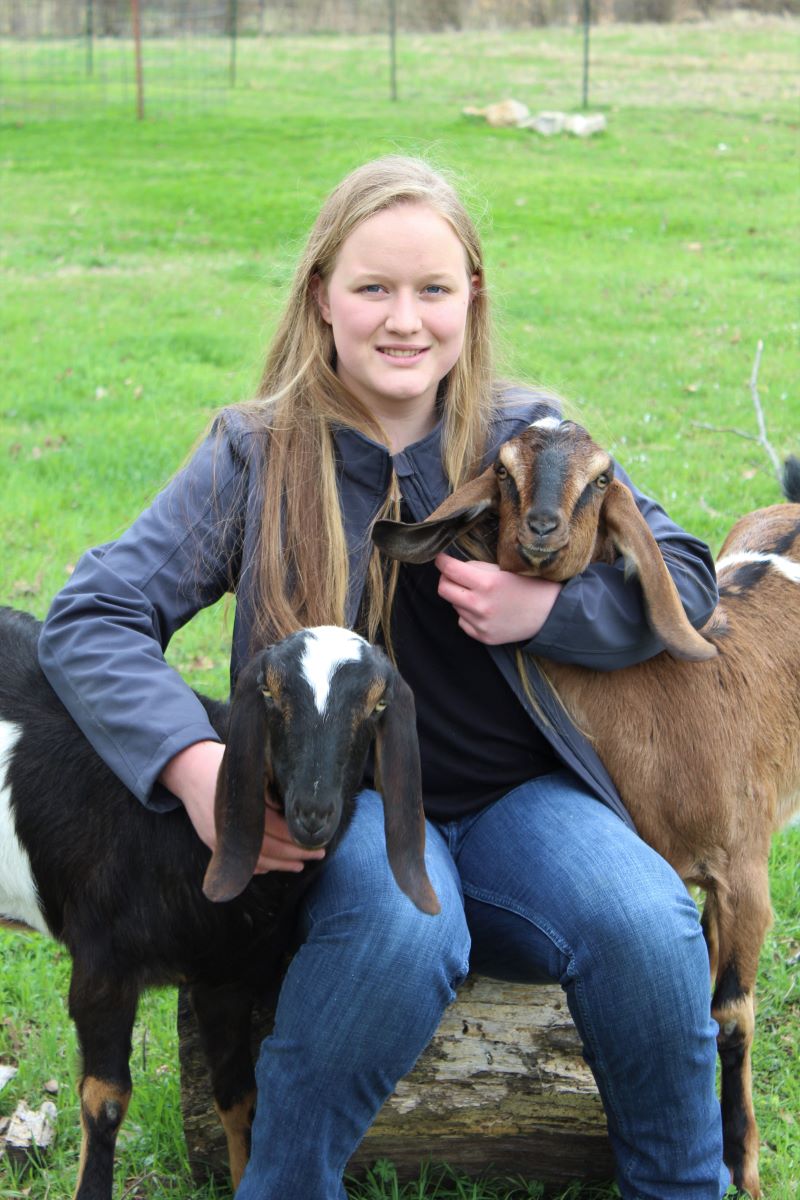 Jon "Jack" Ryan Berryhill II Eva Jolie Berryhill
son and daughter of Angela Berryhill, Administrative Specialist III
Hot Springs County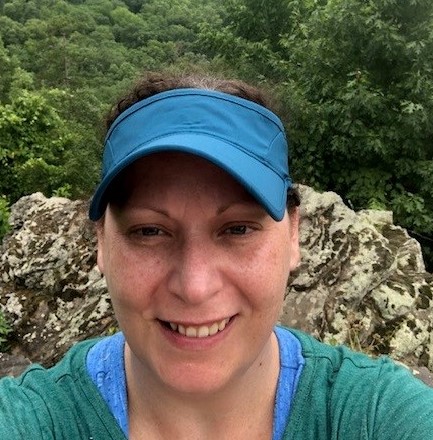 Fiscal Support Analyst - Cash Management
UADA Business Office
2019 Scholarship Winner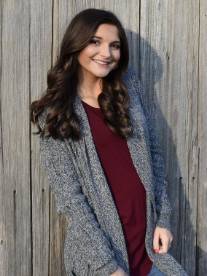 Madison Akins
daughter of Heather Akins
Administrative Specialist III
Randolph County
A $100 Chi Epsilon Sigma scholarship will be awarded for a professional improvement workshop or seminar, which is related to the members Extension position.
A Silent Auction is held each year at our Support Staff training to raise money for the scholarships.
Scholarship Application (Student)
Scholarship Application (Professional Improvement)
Scholarship Application Guidelines (Student and Professional Improvement)
Community Service Project
Each year the Chi Epsilon Sigma Board of Directors chooses a charity for a community service project. Donations are collected during the annual support staff in-service training. Charities chosen have included Ronald McDonald House, Women and Children First, The Center Against Family Violence , Arkansas Rice Depot, Arkansas Food Bank, Arkansas Children's Hospital and Change Angels.