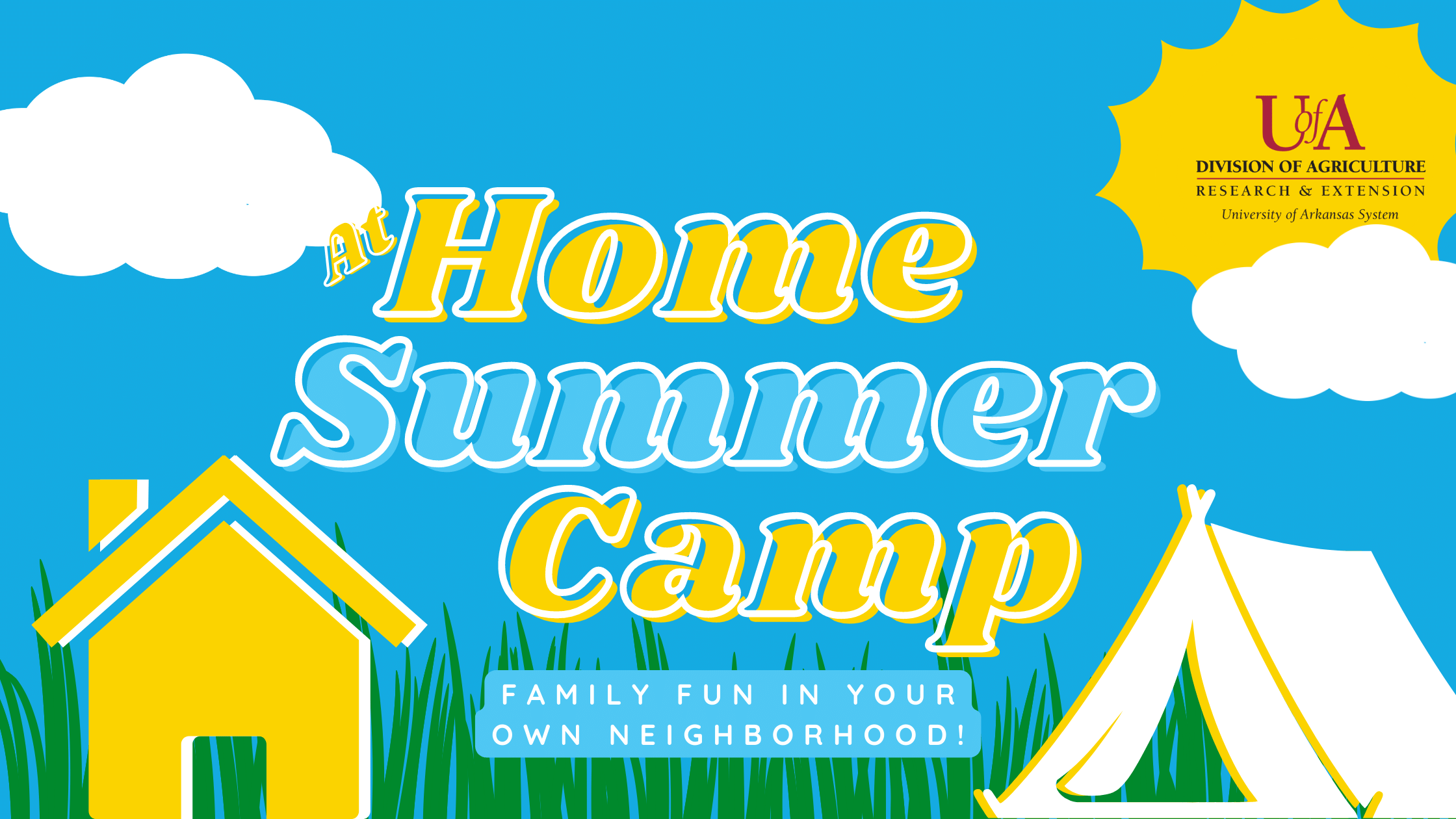 At Home Summer Camp: 5 Days of Family Fun
The second half of the summer can be hard for families. Kids are bored, it's VERY hot outside, gas is expensive, and you may be starting to think about the new school year. Instead of planning a vacation that may be too expensive or time-consuming, how about having summer camp at home?
Below, you will find five days of themed activities, craft ideas, media, and snacks! All of the decisions are made, so all you have to do is have fun! There are activities and media for all ages. You can choose to do these all in one week, over a couple of weekends, or even each Saturday until school begins again! Your family, your rules!
Each day will have a post on our Facebook page @UAEXFamilyLife with more pictures and content.
Let's get this party started!
Theme Days

| | |
| --- | --- |
| Day 1 | Camp Out |
| Day 2 | Wet & Wild |
| Day 3 | Growing Things |
| Day 4 | Let's Cook |
| Day 5 | Home Sweet Home |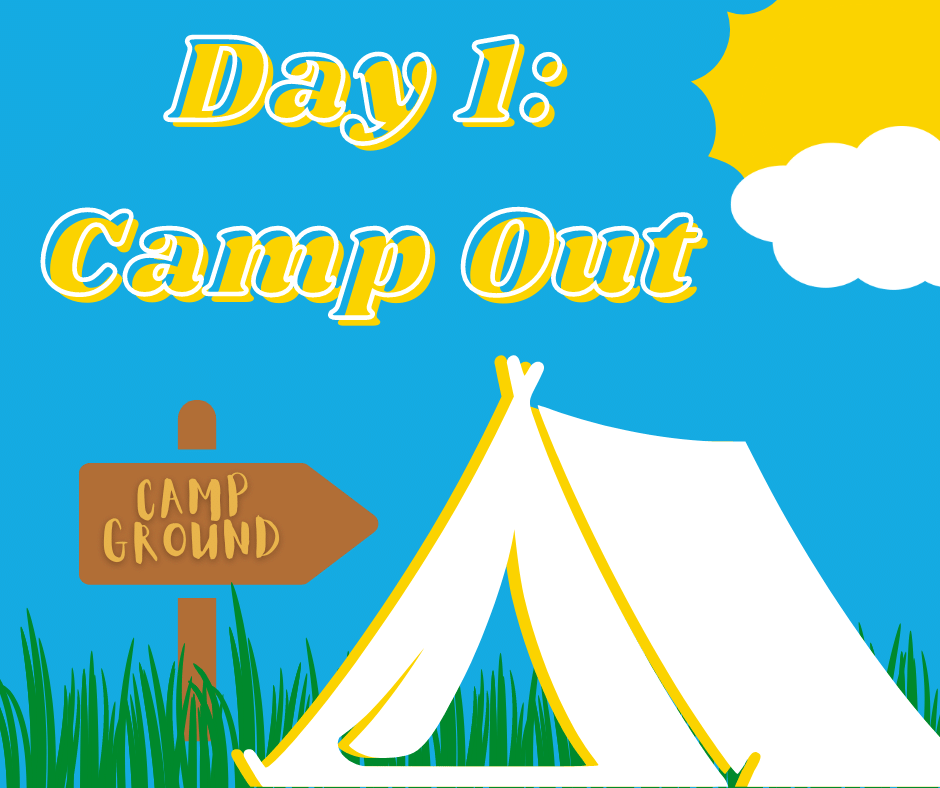 Welcome to Camp!
Day 1 is all about getting excited for camp!
For activities, build a fort or a tent with things you find around the house. One fun way to do this is to use a folding table and an old, flat bedsheet. Lay the sheet over the table, cut a flap in one side as an entrance, and decorate the sheet however you like! This can be folded and put away to reuse whenever you like. After you build your fort, take a walk around the neighborhood and use our scavenger hunt list. We have lists for rural and urban neighborhoods!

Make friendship bracelets, beaded bracelets or necklaces, or keychains with embroidery thread or beads and string. You may have some of these things available already, but if not, they are easily found at craft and big box stores and are low cost. A simple pattern is linked in the table below. You can also create camp bandanas or tshirts with tie dye or fabric markers. These can be worn throughout your camp week!

While you do your camp activities and crafts, listen to the "Camping" playlist on Spotify. You can access it for free if you do not have a paid account. Do some yoga with "Campout Yoga" or "Going on a Bear Hunt" yoga to stretch and move your body.

When it's snack time, make some s'mores! No campfire is needed, but that can be fun too! S'mores can be made in the oven or using a can of clean burning Sterno (the one with the wick instead of gel works best). Make sure an adult is present for all activities with an open flame. Another great camp snack is trail mix! Buy it already made or make your own with some nuts and seeds, dried fruit, and a few chocolate candies.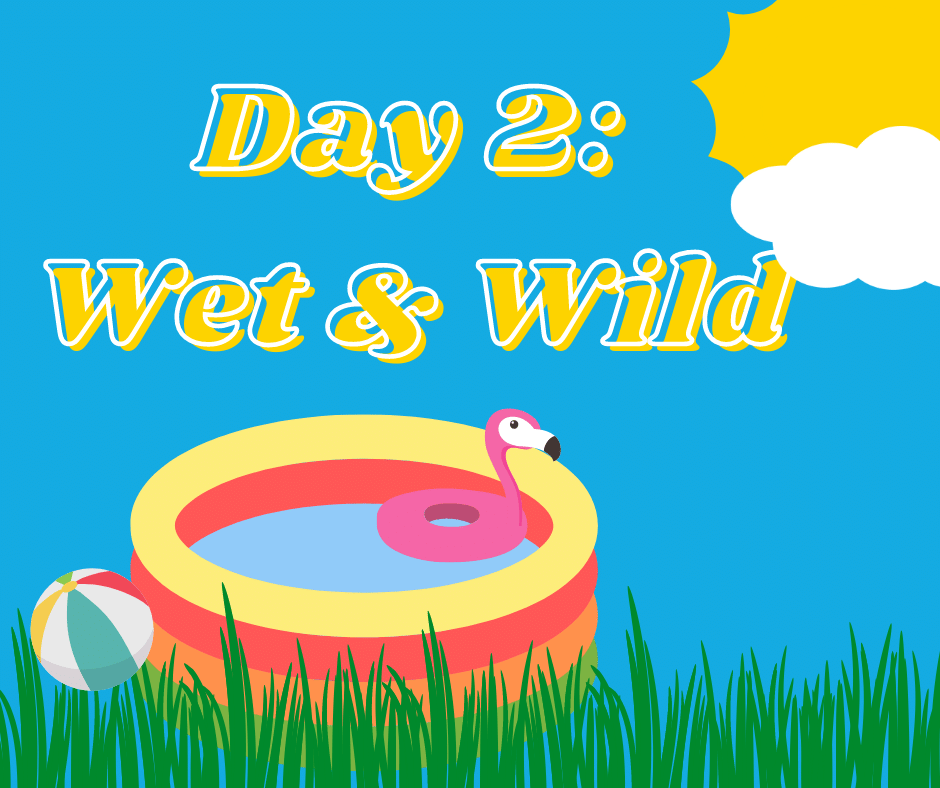 It's time to beat the heat with some water play!