Safe Dating in the Digital Age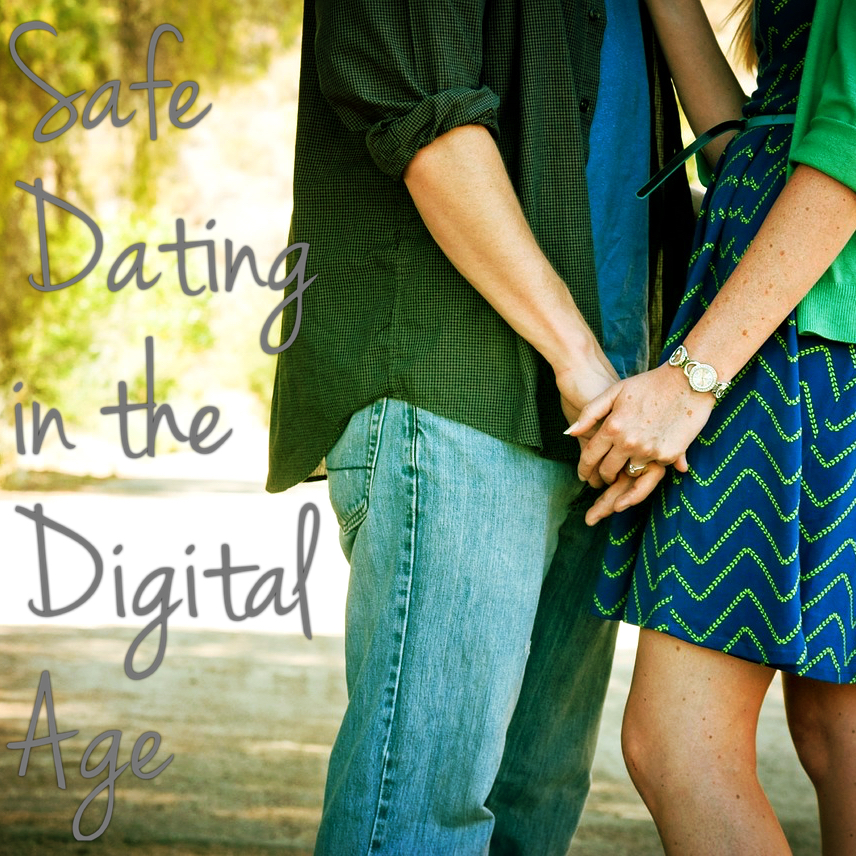 The Internet and social media have changed the face of dating forever. Online dating services, hookup apps, texting, Facebook, SnapChat, and other platforms have simultaneously opened new avenues for finding a potential partner and created new challenges and safety concerns. For teens and adults of all ages who are dating (or would like to be) and for anyone who has a friend or family member who is dating, it is important to be aware of potential dangers, scams, and red flags that may come up as you interact in new (and old) ways.
What Are Your Goals?
Depending on your age, your stage in life, and your previous dating experiences, you may have different goals when you think about dating. You may be looking to have a good time with someone with whom you share common interests, you may feel pressured by friends or family to start dating or to "get back out there," or you may be looking for a lifelong partner. Depending on your goals, you may go about looking for potential dating partners in different ways. Even if you meet someone in a more organic way such as school, work, church, community events, or through mutual friends, you are still likely to interact with a potential date or relationship partner through online or other digital means of communication such as texting. If you are one of the approximately 10% of total Americans using online dating platforms (Pew Research Center, 2016), it is even more important to be aware of potential safety concerns when interacting entirely online. The stigma associated with online dating has largely been erased in recent years; 59% of Americans believe that online dating is a good way to meet people. With the increased acceptance, usage, and variety of online and app-based dating platforms, the ages of users has also changed. Where the typical online dater of 10 years ago was 25-34 years old, today, they are are 18-24. Approximately 1 in 4 to 1 in 5 Americans ages 18 - 44 have used an online dating or mobile app (Pew Research Center, 2016).
Although you may have met your dating partner in person first, maintaining boundaries and safe practices online and through other digital forms of communication is still important for building and maintaining healthy relationships. Here are a few tips to keep in mind when interacting with a new person whether through a formal online meeting service or through more informal means.
Online and Social Media Safety Tips
Keep your personal information private: Never give out personal information like your address, personal phone number or email (if online dating), or your current location when first interacting online. Even if the person says they want the information to send a gift or they're just curious, wait until you know them better or have met in person. If they push it, run.
Beware of a quick escalation of feeling or requests: Are they asking very personal questions or for private pics after only a few minutes? Are they talking about "fate" or "destiny" after only a couple of emails? Have they asked for money or help in some way? Are they confessing love soon after you begin communicating? All of these are red flags that an online match may be a scammer or that your new friend may have an unhealthy attachment.
Shut down unsolicited pics or incessant requests for pics: No matter the platform, unsolicited pictures of genitalia or of the person in suggestive positions or clothing are cause for concern and shouldn't be tolerated. If they ask you for pics, and they don't seem willing to take no for an answer, block them, and move on.
Stay local: In the interest of safety and to increase the likelihood of a successful relationship, stay close to home. If you find someone you think is perfect, and they live overseas or in another state, it certainly can work out long term, but be sure you know the person well before you agree to any travel (more about this later).
Look for more information about your date: Facebook stalking is sometimes inappropriate or crossing a line (like looking up an ex or their new partner, inappropriately contacting someone, etc.), but looking someone up online whom you are interested in dating (especially before you plan to meet in person) may give you more insight and help you stay safe. Do you have mutual friends on social media? Do they have pictures or posts that raise red flags for you? Do they look very different in the online dating profile than they do on Facebook? Did you find the image they shared in their dating profile on someone else's Facebook or on an image sharing website? All of these issues may give you pause about going further with a relationship.
Beware of online dating messages with lots of spelling or grammar errors: Remember a certain Nigerian prince who wanted to give you or your parents a lot of money a few years ago? All you had to do was send him a little money and your banking information. Messages with odd word choice or lots of grammar issues are often a sign of a scam.
Never wire money: They may claim to be facing a health issue, a temporary financial setback, need help coming to visit you, have a sick child or parent, or maybe they were just mugged. If you don't really know this person (or you haven't interacted with them in many years-such as an acquaintance from high school), don't wire them money.
What about Meeting in Person?
If you decide to go on a date with someone, whether you met them in person or online, here are a few precautions to take until you know someone better.
Meet at a neutral, public location: Don't invite a new date to your house or agree to go to theirs. Go on your first couple or few dates in public, neutral locations. It takes the pressure off of the situation for both parties, and it's easier to leave from a neutral location than from someone's home or to kick someone out of your home.
Tell a friend (or take one with you): Make sure someone you trust knows where you are. Tell a friend or parent in case of emergency. Especially in the case of younger daters or if you are being set up by friends, double or group dates might be a good idea to start.
Drive yourself: Going to and from a date in your own vehicle (or cab) makes it easier to leave if necessary, and you don't have to rely on the other person's judgment or willingness to take you home.
Stay sober: Especially on the first few dates, stay sober. Keeping your wits about you is a good idea all the time, but compromising your ability to make decisions and lowering inhibitions can lead to situations you might otherwise avoid.
Keep your personal items with you: Keep your purse or wallet, phone, etc. with you at all times. This might seem silly, but identity theft (or theft of items) is an all too common occurrence.
Plan to pay your own way: Plan to pay for your own entertainment and food on a first date. You may meet some resistance, but a respectful person will understand your desire to avoid "owing" anything to your date.
Keep tabs on your drinks: Though it is an unpleasant thought, keep an eye on your drink. If you get up and leave the table/bar, get a fresh drink when you return. It only takes a second for someone with bad intentions to drug a drink. If you begin feeling very groggy or drunk without having consumed much (or any) alcohol, call for a friend (or police) for help or find a waiter or other patron to call for help and a ride home.
Be wary of requests for travel: Unless you have interacted for an extended period and communicated through other means outside of a dating platform such as Skype or telephone, be wary of requests for travel. If the person is asking to come to you (especially if they live overseas), or they are asking for help with travel expenses, it may be a sign of a scam. Make sure you have done everything you can to get to know someone before you agree to travel, and then take precautions such as staying in a hotel (not at their home), making your own travel arrangements, and notifying family or friends of your plans.
Note: If your date pushes you to go against your safety precautions, take it as the sign of disrespect it is and either cancel or leave.
What If Things Don't Go According to Plan?
Most people are respectful of others, and they go into a date with the intention of making a connection. There are lots of reasons a date may not work out. Maybe you just didn't hit it off. Maybe they (or you) came on too strong. Maybe it rained and you had planned to do something outdoors. Maybe you just never felt comfortable. Keep in mind ways to regroup or move on if things don't go as planned:
Try again another time: Maybe one of you had to back out or leave early for a family emergency or you liked them but had a full-on romantic comedy of errors. Take the opportunity to reschedule or try another date. Things don't always go perfectly from the start.
"It was nice to meet you.": Maybe you just didn't hit it off or you find that you don't want to go out again. Tell them "It was nice to meet you," and move on. Especially if the person seems to like you, be gentle and avoid telling them while you are alone with them. A follow up phone call, text, or email or in person in public would be best.
Leave: Maybe you are uncomfortable on the date. Not just "first date nervous," but skin-crawly nervous. Just leave. Make up an excuse or do whatever you need to do to get out of the situation. If you feel uncomfortable, there is probably a reason for it. Follow your gut.
Block the contact: Online or app interactions can be blocked if you become uncomfortable with how someone is talking to you or if they won't take a hint. Someone who is harassing or contacting you after you have asked them not to should be blocked from further contact. If you have the option, and especially if they use abusive language or threats, report them to the online platform. All online dating and social media platforms give the option to block and report. If they are texting you, block the contact. It is also a good idea to let someone know you have experienced the harassment.
Dating has always been stressful regardless of your age or main forms of communication. It takes courage and patience to find someone who is right for you, and online communication has expanded the pool of potential dates. Being aware of problems that are new or worsened because of digital communication can keep you safe and help you find what you are looking for.
Other Resources:
Pew Research Center research on online dating: http://www.pewresearch.org/fact-tank/2016/02/29/5-facts-about-online-dating/
Federal Trade Commission signs of online dating scams: https://www.consumer.ftc.gov/articles/0004-online-dating-scams
Match.com safety tips for online dating: http://www.match.com/help/safetytips.aspx
Safety Tips for online dating: http://www.huffingtonpost.com/women-co/online-dating_b_2637939.html