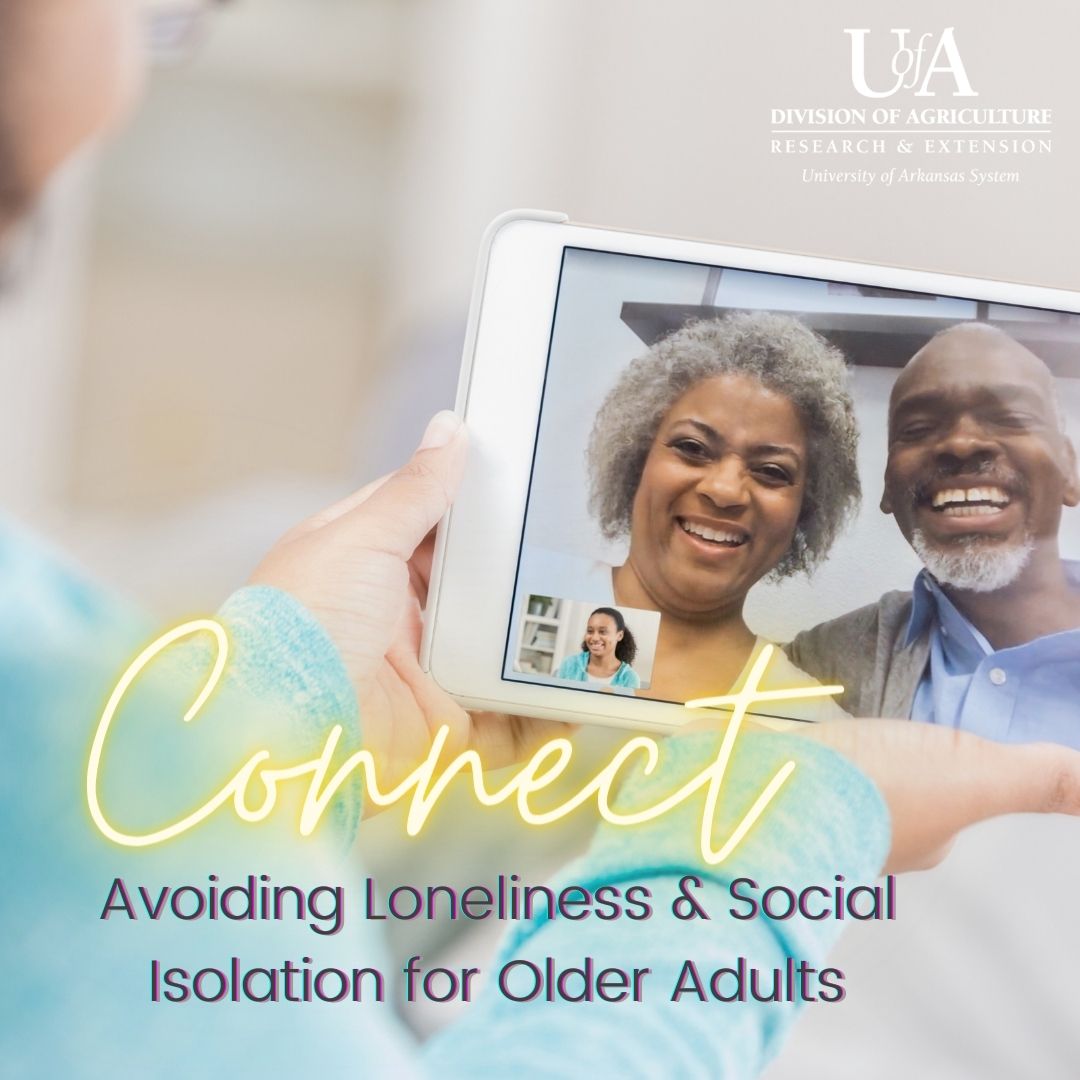 Loneliness and Social Isolation among Older Adults
Although loneliness is not something only experienced by older adults, a lot of factors make loneliness more likely for that group. Things like empty nest, children and other relatives moving farther away, death of a spouse or close friends, and fewer opportunities to interact with others socially can cause feelings of disconnection and loneliness. The pandemic has made many of these factors even more difficult to cope with, especially as older adults are at the highest risk of dying of COVID-19. Research shows that loneliness and social isolation increase the risk of premature death among older adults more than smoking, obesity, or physical inactivity.
What do loneliness and social isolation mean?
Loneliness: The feeling of being alone, regardless of the amount of social contact.
Social isolation: Lack of social connections; can lead to loneliness in some people. (CDC, 2020)
Even though loneliness and social isolation are often used to mean the same thing, they are, in fact, different. Sometimes, people feel lonely even when they are not alone. This can be especially common among caregivers. You may never be alone, but you don't have anyone around to really talk to. This is an example of social isolation that has caused loneliness.
Someone who has lost their spouse or close friends may feel very lonely but hesitate to ask for help.
Others may be alone or socially isolated but never feel lonely; however, even people who claim to be just fine alone all the time often benefit from some social interaction. Humans are built to interact with others, but every person's situation is different.
Why are loneliness and social isolation problems for older adults?
Social isolation increases a person's risk of premature death as much as, if not more than, smoking, obesity, and physical inactivity.
Social isolation significantly increases a person's risk of developing dementia.
Loneliness is linked to higher rates of depression, anxiety, and suicide.
Physical illness and chronic conditions such as heart failure are worsened and more likely to be fatal among patients who experience loneliness.
Who is most at risk among older adults?
Those in racial or ethnic minority groups or who are immigrants
Those who identify as gay, lesbian, bisexual, or transgender
Those who have been (or are currently) victims of elder abuse
What can you do to reduce the impact of loneliness and social isolation?
Seek out ways to interact with others (safely).
Find online groups with shared interests such as crafting, travel, or the outdoors.
Learn to use technology that allows for video calls or chats with family and friends.
Call friends and family regularly or ask them to call you.
Volunteer with a local organization.
How has COVID impacted social interaction and increased loneliness?
In order to reduce the spread of COVID-19, individual health concerns, lockdowns, canceled events, statewide guidance for social gatherings, and limitations on visitation to medical and long-term care facilities have limited social activity for everyone, but older adults are especially hard-hit.
Because older adults are at higher risk for a life-threatening COVID-19 infection, many regulations and recommendations have targeted this group specifically.
Older adults were already at higher risk for social isolation and loneliness, so increased isolation related to reduction in pandemic spread may have greater impact on this group.
Can I interact safely during the pandemic?
There are many factors to take into account when deciding to go out or to be around others during a pandemic.
It is advised that you take risk factors into account:
What is the rate of COVID-19 in my community?
Have I received a full, two-round, vaccination against COVID-19?
What daily precautions do I take to reduce my risk of contracting COVID-19?
Will I come into close contact with anyone during my outing/meeting? What precautions will they take to protect themselves and protect me?
How long will I be meeting? Can I keep my distance from others?
How many people will be there?
Do I have any conditions that significantly increase my risk of infection?
Do I live with anyone who has conditions that increase risk of infection?
What are some safe ways to interact with others?
* Driveway visit with family or friends: Wearing masks, sitting 6 feet apart, outdoors
* Join your "bubble" with someone else who is alone: If you and a neighbor or friend are both isolated and not interacting with anyone else, you should be able to safely meet together with minimal precautions. If either one of you is meeting with others, this increases risk, and all precautions should be taken.
* Zoom, Skype, or FaceTime with family members and friends: This can be done for the most mundane reasons or for a special occasion.

What can I do if I am concerned about my mental health?
Call your doctor and discuss your concerns. If they seem dismissive, consider a second opinion or seek the advocacy of a family member or friend.
Look for an online support group or therapist. Many therapists will meet with patients via telehealth appointments.
Talk to a friend or family member about your concerns.
If you do not have anyone to talk to, especially if you are having thoughts of self-harm or suicide, call the National Suicide Prevention Lifeline at 1(800) 273-8255 or the Arkansas Crisis Center at (888)274-7472.
What can I do if I am concerned about someone else?
Reach out to them via phone, text, or safe visit.
Ask them specifically how they are feeling and if they are feeling lonely. Sometimes people are lonely even if they are not alone. Caregivers can be especially prone to loneliness.
Set up a schedule of check-in times or days with them.
Suggest that they call a doctor or helpline (numbers listed above) or help them call.
References and Other Available Resources