Grain Sorghum Production in Arkansas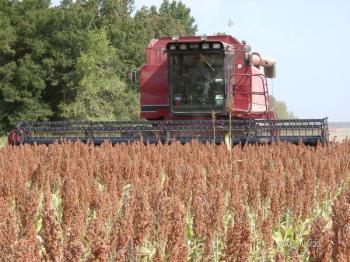 Grain sorghum (commonly known as "milo") is an excellent rotational crop and is useful for root-knot nematode management since grain sorghum is not a host.
Grain sorghum is also a good crop to help manage glyphosate-tolerant pigweed.
Nearly all of the grain sorghum grown in the state is produced in the Mississippi River Delta region of Eastern Arkansas. Much of the grain sorghum grown in Arkansas is exported via the Mississippi River. Grain sorghum is typically planted in May and harvested in September. Approximately 50% of the crop is irrigated in Arkansas.
Grain Sorghum Production Practices
The Cooperative Extension Service, part of the University of Arkansas System's Division of Agriculture, is dedicated to providing up-to-date educational programs consisting of research-based information for profitable grain sorghum production.
2022 Arkansas Grain Sorghum Quick Facts
2017 Arkansas Corn & Grain Sorghum Research Verification Program Report
Related Information