NRCS Announces Application Deadline to Apply for Pollinator Initiative in 20 Arkansas Counties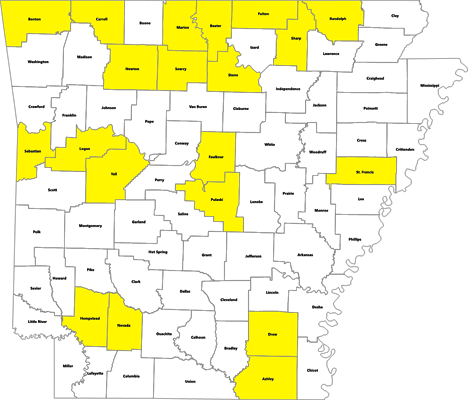 To help increase and enhance pollinator habitat in Arkansas, the USDA Natural Resources Conservation Service (NRCS) has started a special pollinator initiative in 20 counties.
The project area includes Ashley, Baxter, Benton, Carroll, Drew, Faulkner, Fulton, Hempstead, Logan, Marion, Nevada, Newton, Pulaski, Randolph, Searcy, Sebastian, Sharp, St. Francis, Stone and Yell Counties..
Landowners in the initiative area can apply through their local USDA field service center for funding consideration to install conservation practices beneficial to pollinators.
Practices available are conservation cover, prescribed fire, forest stand improvement and early successional habitat development and management.
$230,000 is available through the Environmental Quality Incentives Program (EQIP).
The application deadline is Jan. 30, 2017.