Family Vacation Planning? Arkansas.com to the Rescue!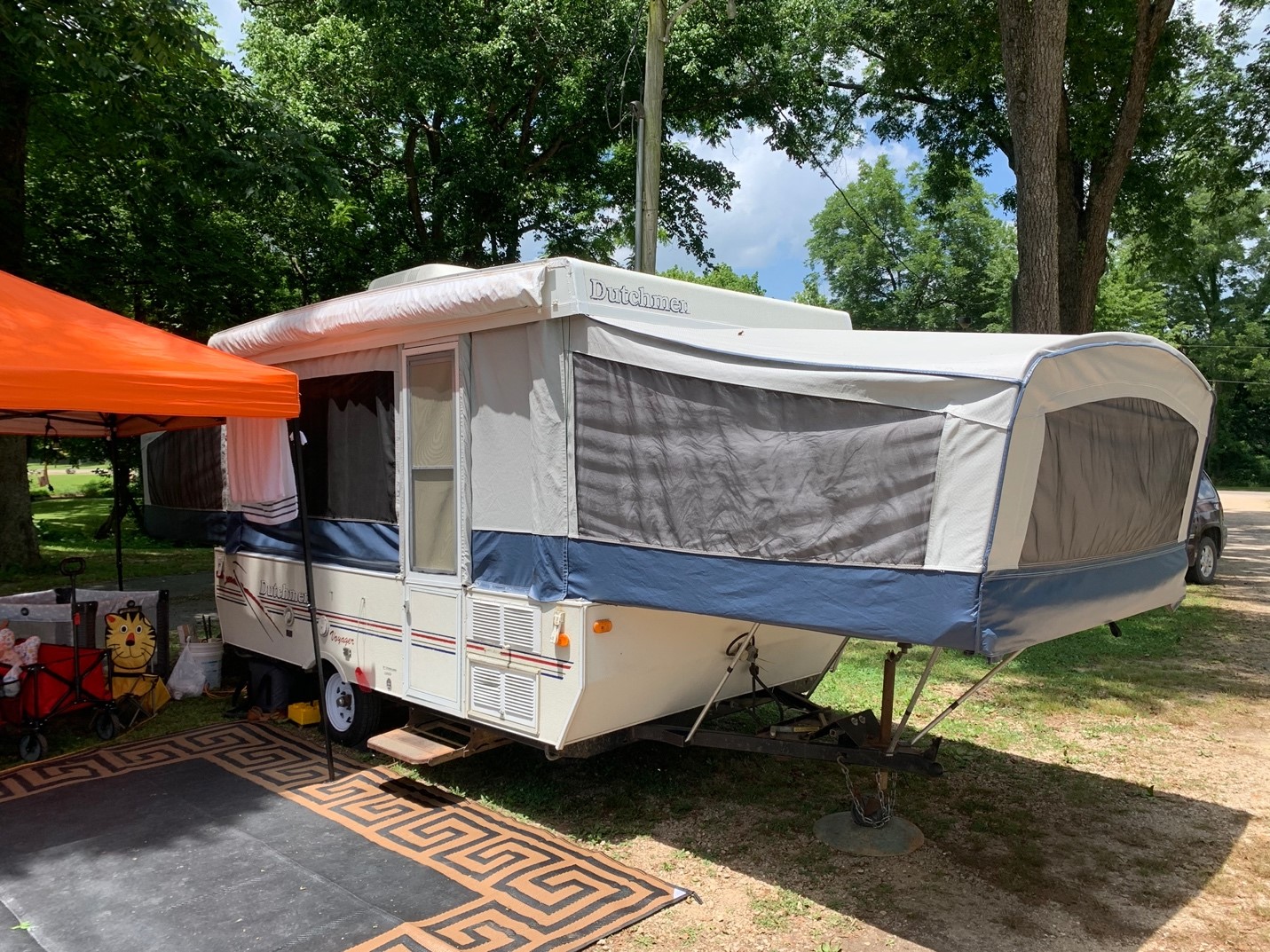 Source: Brandon L. Mathews
Many families are itching to get outside as they start to get a taste of spring weather. And it's no secret that the world is ready — and needs — a break from the travel restrictions and social distancing guidelines presented by the global pandemic.
According to the New York Times, 61.1 million people have received at least one dose of the Covid-19 vaccine, including 32.1 million people who have been fully vaccinated.1 Coupled with the loosening of guidelines and warmer weather approaching, families are ready to scratch that outdoor itch. But where do families go to get information about places and attractions in Arkansas? Arkansas.com of course.
Arkansas.com is a gateway to all that the Natural State has to offer tourists and locals who want to play and explore. Detailed profiles of cities, regions and standing attractions are available for every corner of the state. Prospective travelers can even search by activity like swimming, hiking, shopping and motoring to name a few. What makes the site even more appealing is the ability to plan a trip for the entire family around a core feature or attraction like the Spring River or downtown Calico Rock while exploring all there is to see and do around it. The best part about Arkansas.com for businesses and communities is that listings are completely free.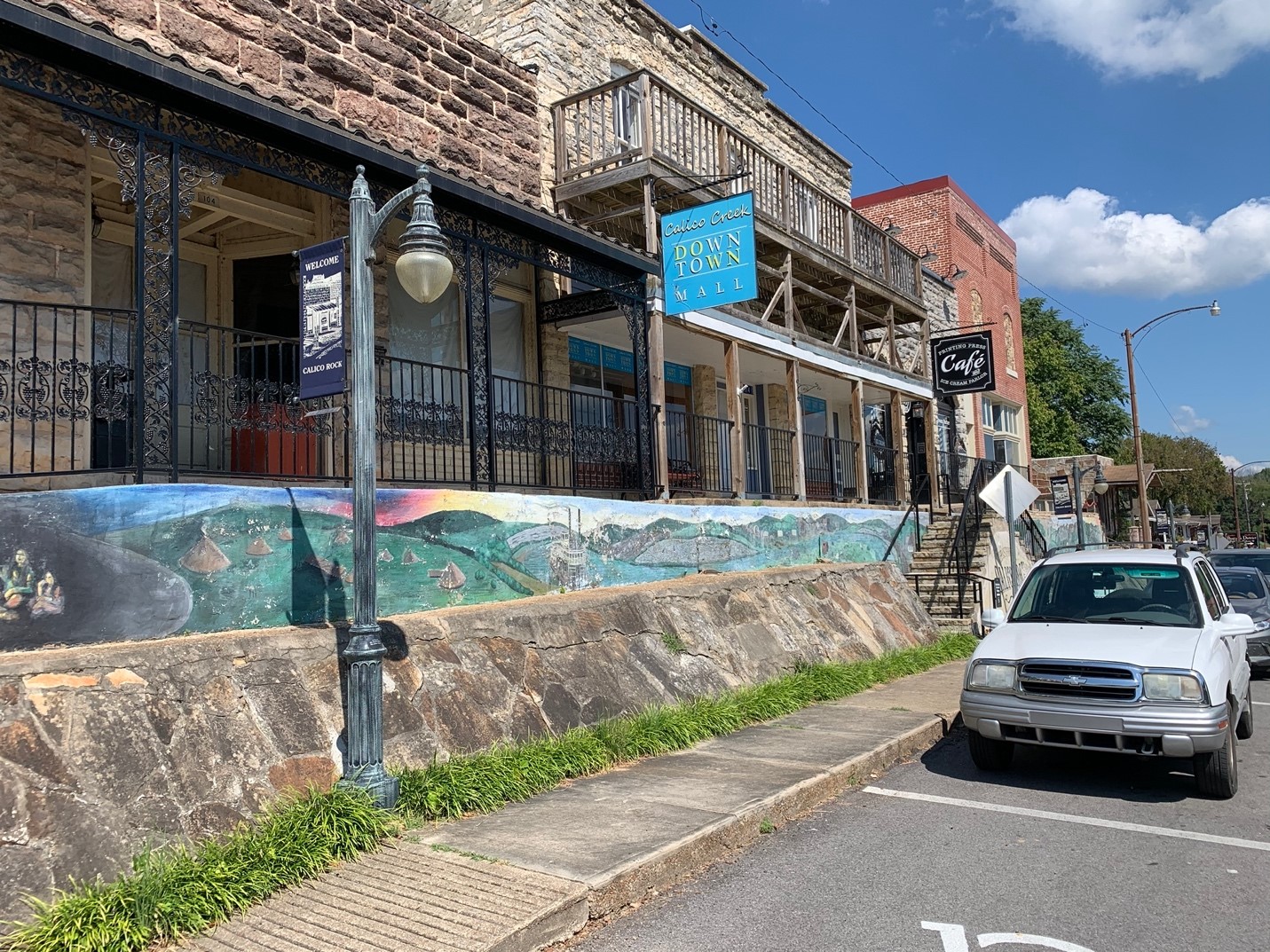 Source: Brandon L. Mathews
On January 6, 2021 CREATE BRIDGES partnered with Arkansas Tourism, a division of Arkansas Department of Parks, Heritage and Tourism, to host a virtual workshop demonstrating how businesses can get listed on Arkansas.com and manage their listings through the Extranet.
The workshop explained what the Extranet was, how to manage a listing and use its dashboard and why businesses should update their listing regularly. In 2018, the website underwent a complete overhaul including new branding, inspirational content and easier navigation on desktop and mobile devices.
The state heavily invests in promoting Arkansas.com in other states, and in 2019 over 2.5 million users visited the site; 85% were first-time visitors and 80% were out-of-state.2 For regions like those served by CREATE BRIDGES, Arkansas.com can be a valuable tool, if utilized.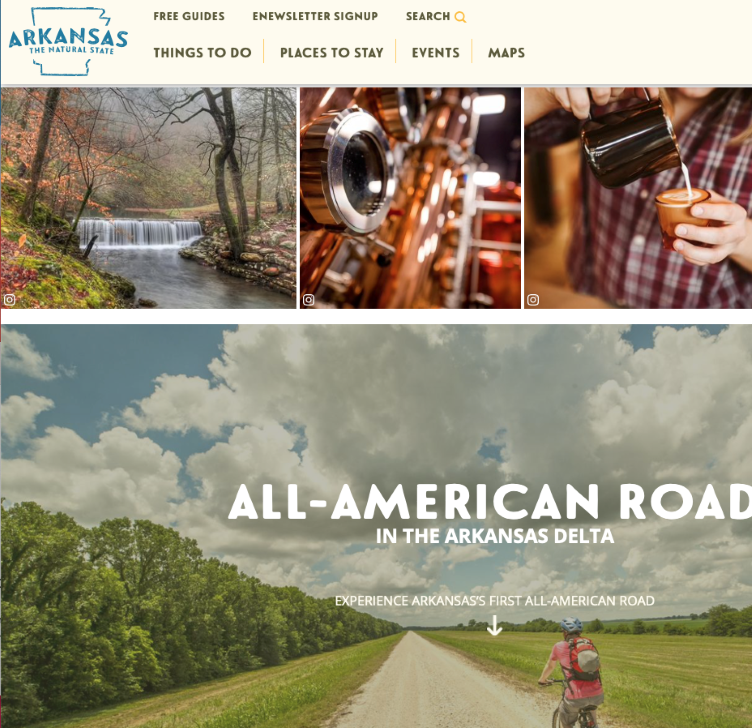 Source: Arkansas.com landing page: https://www.arkansas.com
The more attractions and activities a region boast, the greater its pull-factor will be over similar areas in other states. Prospective travelers are looking for the best use of their time and money when traveling. If information is outdated, incorrect or unavailable, chances are your business and community will be passed over. Arkansas.com is a great tool for CREATE BRIDGES communities — and others — to stay relevant and accessible to prospective travelers without having to spend any money. Of course, there are additional opportunities to promote your business though co-op marketing programs and advertising, but these are optional.
Travel is on people's mind. And it's still highly important to remember that the global pandemic is still a very real and dangerous threat. Now is the opportune time to update your Arkansas.com listing or create one.
If you know someone who could benefit from an Arkansas.com listing, please share this post with them so that Arkansas communities can be ready. For questions, contact Brandon L. Mathews | bmathews@uada.edu.


CREATE BRIDGES Information
www.uaex.uada.edu/createbridges
Arkansas.com Resources and Other Trainings
www.uaex.uada.edu/createbridgesresources
Arkansas.com and Extranet Resources
www.arkansas.com/industry-insider/marketing-communications/extranet
SOURCES
Adding Your Business to Arkansas.com Training Video, http://bit.ly/CBAddYourProfile