Meet Lynnette Rancifer: Program Technician - Arkansas PTAC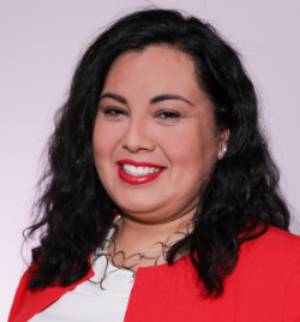 Lynnette Rancifer joins the Arkansas Procurement Technical Assistance Center as a program technician. Rancifer is a bilingual mass communications practitioner with experience in hospitality, international development, and broadcast media. She has experience in both the private and nonprofit sectors.
Rancifer began her career in broadcast media, working with a local news station and ultimately working in radio with Archway Broadcasting, serving in customer relations and promoting the company through radio station events and working with advertising clients. Later, she moved into the nonprofit sector working with Heifer International in its efforts of international development.
With Heifer she worked with 10 counties in North, Central, and South America and served as a liaison with country program offices and developed and managed communications and special events to both internal and external audiences. Rancifer would go on to work with the Little Rock Marriott and played a key role in the relaunch and rebranding of the hotel. Most recently she was with the Little Rock Convention & Visitors Bureau where provided administrative and managerial support to Vice President of Sales and Services. With the bureau, she performed strategic planning on special projects to promote local, regional, and national interests in these events. She also conducted research, compiled information and prepared various narrative and statistical reports.
Rancifer holds a Bachelor of Arts in Communications and Media Studies from the University of Central Arkansas.
Tell us about yourself.
My name is Lynnette and I have been in Arkansas for 18 years. Originally my plan was to come her for college and work my way back out to a coast work in broadcast television. I ended up loving it here and decided to stay. I enjoy traveling, eating delicious food, and discovering all the amazing things that Arkansas has to offer. I am married and we are raising two multi-racial, beautiful, change-agents. Our daughters are Erin (9) and Natalie (7). We also have two kittens, Coffee and Mocha, that we adopted during quarantine
Where are you from? Where have you been? Where do you want to go?
I am originally from southern California. My mother was from El Salvador and my father is Japanese American. Pre-Covid, my family and I loved to travel. We have been to various states. My husband used to work for the airlines, so airfare was free, and we took advantage of it to see the sights, friends, and family! I have traveled to various countries in Central and South America. I look forward to having the opportunity in the future to take my children to different countries in Europe and to Japan.
What are some interesting projects you've worked on?
I had the opportunity to serve as project manager for the relaunch of the Marriott Hotel in Little Rock. The hotel underwent a $14 million renovation from top to bottom. My family has also had the opportunity to work on several political campaigns, both local and national. In 2017 I was fortunate to take my father and my children to a national convention. I love when people are passionate about making the world a better place. I am currently serving on the executive PTSA board for my daughters' school. COVID has challenged us to think outside of the box to engage students, parents, and faculty.
What is your favorite day of the week and why?
My favorite day is Sunday. It's the day that I use to prepare myself for the upcoming week. Growing up, my favorite aunt always brought the Sunday paper and donuts and we would eat breakfast while she read the paper and I reach the comics. For me, Sunday is about focusing and family. I look forward to the day when we will be able to host family dinners again.
Can you share an "Aha" moment with us?
The summer of 2019, I was having lunch with a coworker and telling her about a list of things that concerned me. She looked me in the eye and said, "Stop worrying." Ok, so maybe it wasn't that dramatic, but it did get me to refocus my thinking. What do I have control over? What if the worst happens? I have learned to let go and put my energy where it will be useful. Starting this process early, not knowing COVID would be upon us, helped me to be better mentally prepared for this year of curveballs.
What do you admire most in others?
The trait I most admire is determination. We all have personal challenges and we can either let them define us or drive us. I surround myself with incredible people that make me want to be a better person.
Can you share a significant professional development moment? How did this experience change you?
During my tenure at Heifer, I had the opportunity to travel to Bolivia. We visited the highlands of La Paz and I met a young woman named Claudia that was a Heifer project partner. She was 18-years-old and single-handedly supporting her siblings and parents. Amongst the rocky terrain she was able to produce various food products and raise livestock. She was a vocal project activist and while many people would have left for a "better life" she understood the importance of giving back to her community. It was amazing to see her bright light. Even though my role at Heifer was administrative and hundreds of miles away, she helped me to see the impact of my work.
How has the onset of COVID-19 impacted your work or life? What have you learned?
As a full-time employee, mom, and wife, my family's days were nonstop. My girls were involved in several activities and we would leave the house before the sun was up and return way after the sun had set. COVID turned everything upside down and helped me to me more intentional both at work and at home.
What is something easy for your now that was difficult 6 months ago?
Two things come to mind. The ability to say "no" and protect my peace and to put my laundry away the same day.
What would people be surprised to learn about you?
I think people would be surprised to learn that I used to speak conversational Japanese. Growing up my mother was enamored with the Japanese culture and we attended Japanese school for 10 years to learn the language. During quarantine I began to study the language again.
Can you tell us about your passion to serve Arkansas small businesses?
I'm surrounded by small business owners. My father, my husband, my sister, and my best friend all own small businesses. I understand the sacrifices that small businesses owners make. I understand their drive and passion and that is motivating to me.
What are you most looking forward to in your new role?
I am looking forward to growing in my position. Every day I am learning so much. I want people to be successful and I want to help guide them to opportunities.
Is there anything else you want us to know?
According to my kids I make the best eggs and pancakes for breakfast and the best sandwiches for lunch.