COVID-19 Updates for Government Contractors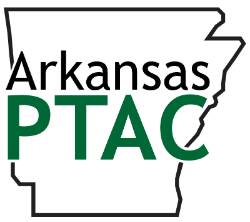 Government contractors can serve their country and communities and play a valuable role in helping first responders, hospitals and health care workers prepare to treat COVID-19 patients.

Your Arkansas Procurement Technical Assistance Center (PTAC) is monitoring opportunities in the government marketplace that are continuing to evolve as funding becomes available and will continue to provide updates as the contracting landscape shifts.

Contact Your PTAC counselor for assistance with small business certifications, solicitation reviews, vendor registrations, and all your government contracting questions.


Click to Request Assistance from a PTAC Counselor

GSA Covid-19 PPE Sources Sought
The General Services Administration (GSA) Federal Acquisition Service (FAS), Office of General Supplies and Services (GSS) and Central Office Acquisition Division are seeking information from interested contractors who can provide the following items:
Level 1 surgical masks

Nitrile examination gloves

Hand sanitizers

Bottles (cases) of bleach

Disinfecting wipes

Hospital-grade disinfectant

All-purpose cleaner

Antibacterial bar soap

Antibacterial liquid soap

Tampons

Female sanitary napkins

Toilet paper

Paper towels

Trash bags
Response Date: Continuously Open
Non-TAA (Trade Agreement Act)-Compliant Materials are currently allowed under the current pandemic response.

To submit a response to the Request for Information (RFI), please go to GSA COVID-19 PPE Sources Sought form.

---
Office of Defense Pricing and Contracting Announces Portals for Vendor Submissions to FEMA and DoD

In response to the COVID-19 national emergency, and in order to funnel vendors' capabilities to appropriate buyers, the Office of Defense Pricing and Contracting (DPC) has issued the following guidelines:
FEMA's COVID-19 "How-to-Help"

page features a direct link to FEMA's RFQ for PPE and Medical Supplies as well as information for vendors interested in offering other products or services.
The Department of Defense (DoD) has launched a COVID-19 JATF (Joint Acquisition Task Force) Industry Portal, where interested vendors can submit their capabilities. The portal can be accessed through the link on

the main COVID-19 JATF webpage.

DPC's memorandum,

"Contracting with the Department of Defense,"

provides businesses who have not previously sold to the federal government with a step-by-step approach to getting started.
Visit the DPC COVID-19 page to view other COVID-related material for the contracting community.

---
Free Webinar on COVID-19 Considerations for Contractors

Our partners at Govology recently offered a free webinar, "COVID-19 Considerations for Federal Contractors," which is now available on-demand.

When the government shifts to Mission Essential Personnel (MEP) and changes how they work, government contractors need to shift their operations and strategies as well. Instructor Joshua Frank covers five key activities every government contractor should perform.

The training, originally broadcast April 2, focuses on strategies for minimizing threats and maximizing opportunities as contractors respond to government's urgent needs.

---
ECONOMIC INJURY RESOURCES
If your business has suffered economic injury, you may be eligible for federal and/or state financial assistance. For more information, visit the U.S. Small Business Administration's coronavirus information website and the Arkansas Economic Development Commissions' COVID-19 Resources page.