Arkansas Small Business: Big Rural Impact Podcast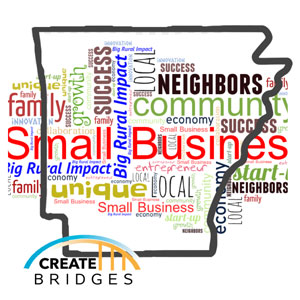 The Create Bridges Arkansas Small Business Big Rural Impact podcast highlights products and services of businesses in their respective regions. We discuss ways business owners address workforce development, technology, infrastructure, and more.
The purpose of our podcast is to foster collaboration between local business owners through the sharing of ideas and best practices.
You can also listen to our podcast on our website and iTunes through our partner Spring River Innovation Hub. The final episode of the series was published on November, 19, 2021. Thank you to all our guests, funder, and community partners that made this show possible!
Read more on the Community, Professional, and Economic Development blog.