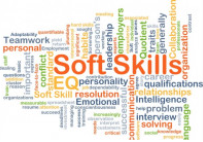 Essential Skills
The first of five modules, ESSENTIAL SKILLS, walks you through the difference between hard and soft skills, ethics in the workplace, and how to bring together a team.
Module 1 requires about 2 hours to complete.
The four videos in this module are presented in English by Kendra Smith, Career Development Specialist with Ozarka College.