Growing Vegetables in Arkansas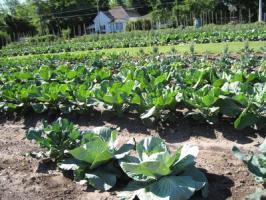 A well managed garden can offer a continuous supply of nutritious vegetables and relaxation all year long. As we become aware of the benefits of vegetables to our health and nutrition, gardening is one of the best ways to introduce the family to better eating habits.
Arkansas gardening has no boundaries except a desire to grow things. The garden may be as small as several pots or containers on a deck or as large as an acre or more.
Gardening is an activity that bridges the generations.
In this section:
Spring & Summer Planting Dates
Grow Your Own Groceries Webinars
More gardening resources
"In the Garden" was a weekly gardening column by Janet Carson, Retired Extension Horticulture Specialist, which was featured in the Arkansas Democrat-Gazette.
Q&As for all publications are archived at the Horticulture Reference Desk.