Extension Educational Programs & Services
Faulkner County, Arkansas
The Cooperative Extension Service offers a host of educational programs and services. If you do not see what you are looking for below, please contact the Faulkner County Extension Office for assistance.
Agriculture in Faulkner County
Agriculture is the largest industry in Arkansas. Faulkner County has seen great change in agriculture over the years. However, agriculture still has a very strong presence in the county. In Faulkner County you will find a diverse agricultural background including row crops, pasture, forages, beef cattle, dairy cattle and commercial horticulture.
Horticulture in Faulkner County
Family and Consumer Sciences in Faulkner County
4-H in Faulkner County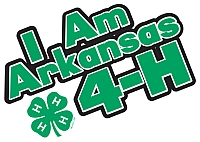 The 4-H Youth program uses a learn-by-doing approach to enable youth to develop the knowledge, attitudes and skills needed to become competent, caring and contributing citizens of the world. This mission is accomplished by using the knowledge and resources of the land-grant university system, along with the involvement of caring adults.
The goals of the 4-H program are to:

Provide informal, educational programs for youth in grades K-13 (one year out of high school)

Encourage responsibility, community awareness and character development in youth

Strengthen skills for adults working with youth through publications and training

Improve community partnerships and collaborations
Youth in 4-H learn about citizenship, leadership, cooking, arts and crafts, mechanics and technology, horticulture, agriculture, and other subjects. Each member selects at least one 4-H project and this project serves as the program's cornerstone. A 4-H project is a practical, but challenging, planned course of activity on a specific subject. Projects involve setting goals and evaluating progress through maintaining their individual 4-H Project Record Book.
Each year, the Faulkner County 4-H Foundation directly awards thousands of dollars in scholarships to outstanding Faulkner County 4-H members. Additionally, youth are eligible to earn more than $80,000 in college scholarships at the state level for their 4-H work.
For more information on joining Faulkner County 4-H, contact Faulkner County Extension, (501) 329-8344.
See our Current Faulkner County 4-H Clubs and Contact Information
Master Gardeners in Faulkner County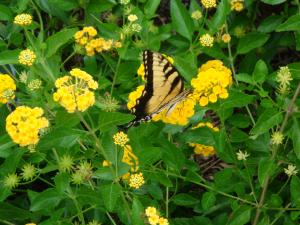 The Master Gardener volunteer program provides an opportunity for individuals interested in gardening to learn and serve their communities. You will find Faulkner County Master Gardeners at work...

doing hands-on gardening

researching specific problems

speaking to groups in local schools and community organizations

responding to garden queries made to the Cooperative Extension Office

planting educational and therapeutic gardens
Faulkner County has 223 Master Gardeners in its program. Members care for 38 projects/committees around the county, as well as supporting the Faulkner County Extension staff.
The volunteer service and continuing education of the Master Gardener Program enables the Cooperative Extension Service to provide practical and scientific gardening information to the citizens of Faulkner County.
For more information, contact FCMG Advisor Krista Quinn at Faulkner Co Extension (501) 329-8344.