Arkansas Extension Homemakers Council
AEHC State Meeting 2021
Together Again
June 8-10 at Wyndham Riverfront
North Little Rock, AR
Hard deadline to register for State Meeting is Wednesday, May 26, 2021.

Registration cost, including two luncheons and educational classes (slight fee charged for creative skills classes), is $90.

Educational classes will be first-come-first-serve.
Book your lodging at the Wyndham Riverfront. Call 501-371-9000 or 1-866-657-4458.
Ask for the AEHC conference rate. Rates are not guaranteed after May 18.
For more infomation or questions contact Melody Curtis at mcurtis@uada.edu
Sign up for our mailing list to receive updates!
Food Insecurity Statewide Community Service Project
Food insecurity in Arkansas is on the rise. We are trying to bring awareness to this issue and be an ally to those in need.
What will we be doing to help?
Addressing food insecurity is our statewide project.
What are our goals?
Provide one million meals by 2022. By focusing on food insecurity, we hope to make a difference by working together and lowering the number of people who do not have access to food.
Partner with state food banks and local food pantries.
Pledge and donate to a food bank.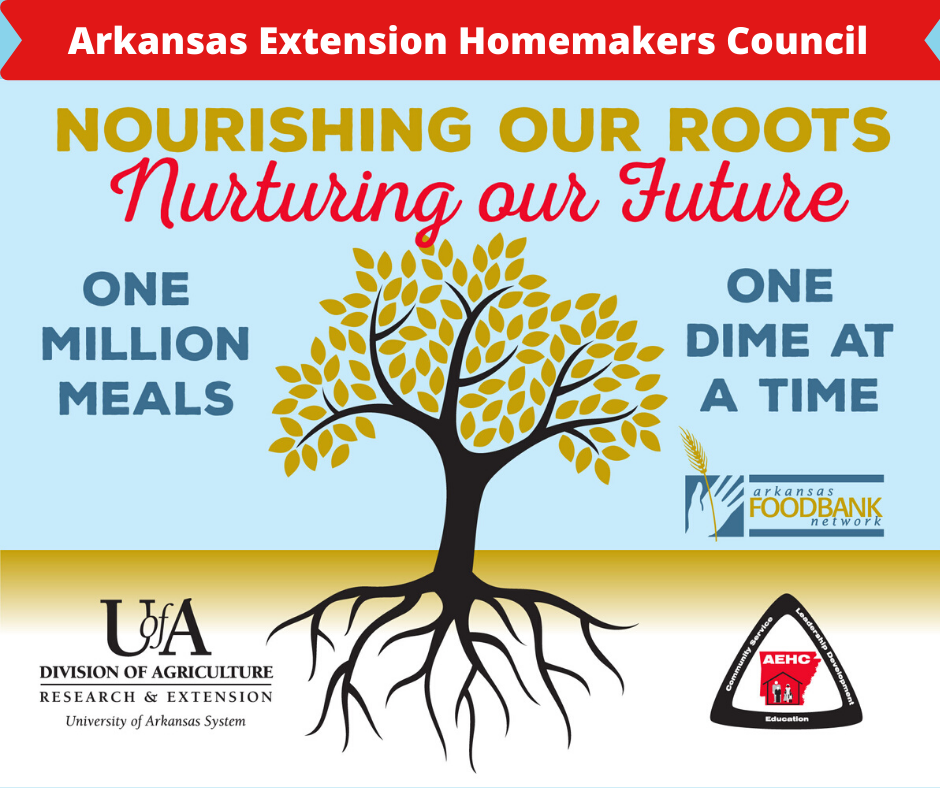 Statewide Food Insecurity Info
Roberta Shankle, Chairperson State AEHC Project
870-243-8108
Reduce your risk of getting sick.
Follow CDC and Arkansas Department of Health recommendations:
Stay home if you are sick.
Wear a face mask.
Use social distancing (stay at least 6 feet away from others).
Wash your hands with soap and water for at least 20 seconds.
AEHC National and International Affiliate Organizations:

Contact
Office:
University of Arkansas System Division of Agriculture
Cooperative Extension Service
2301 S. University Avenue
Little Rock, AR 72204