Agriculture in Arkansas Focus of LeadAR Class 19 Seminar in Stuttgart
LeadAR Class 19 members participated in their last in-state seminar. Here's a recap of the July 28-29, 2022 sessions in Stuttgart.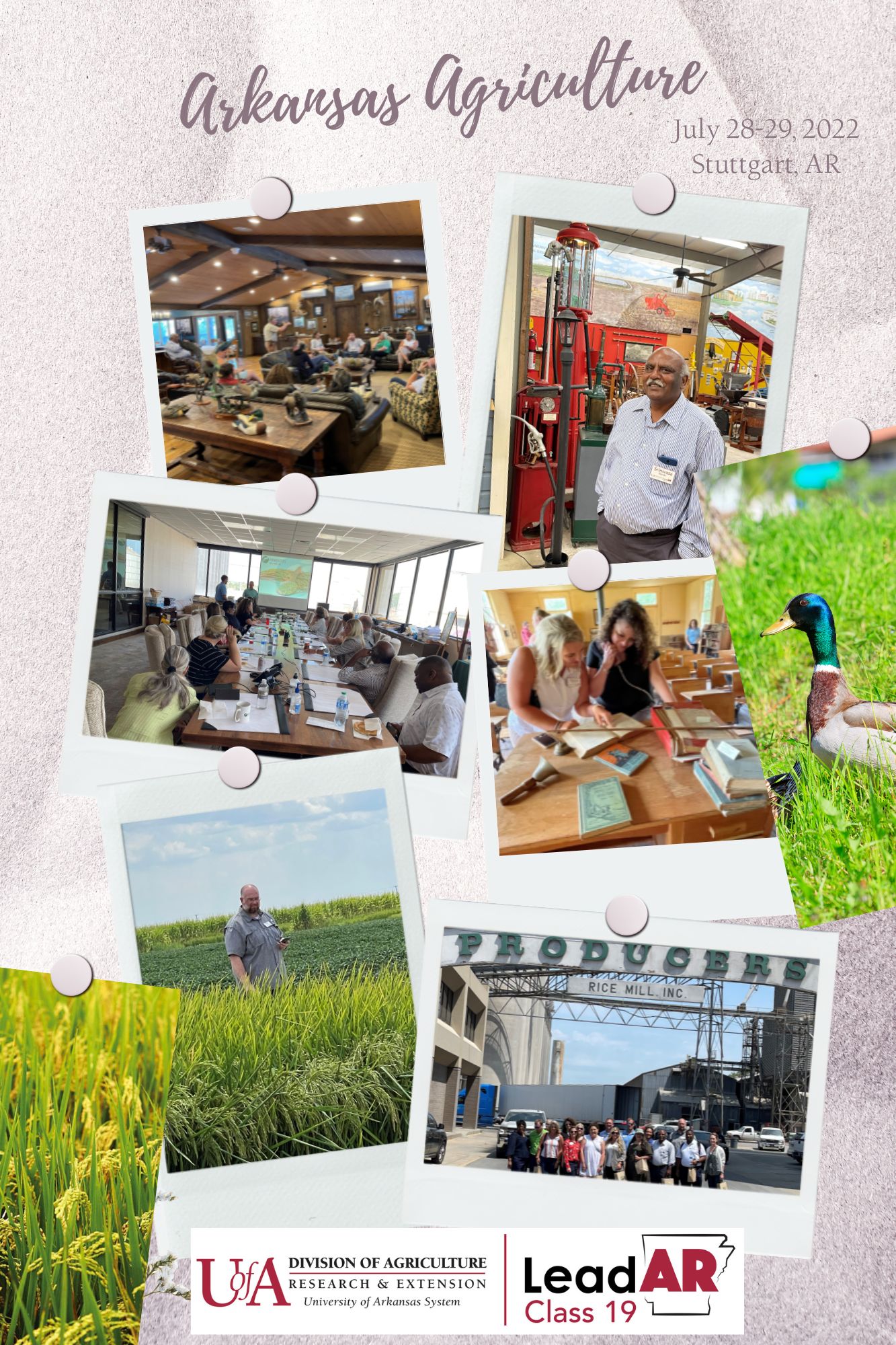 Day One, the class:
Stopped at Arkansas County Farm Bureau where LeadAR Class 19 participant, Mark Lambert, shared information about the mission of the organization. Lambert works as director, commodity activities and economics for the Farm Bureau.
Visited Producers Rice Mill, Inc., where Johnny Sullivan, vice president, sales and marketing, provided an overview of the rice milling process, products, and coop business model.
Learned about rice research from Glenn Bathke, assistant director of the University of Arkansas System Division of Agriculture Rice Research and Extension Center, and director of the Foundation Seed program.
Met with LeadAR alumni over a steak dinner at Open Season Sports Bar & Grill.
Heard about local conservation and education efforts from Brandon Bennett, a recent natural resource management graduate, and
Stayed at the famous Five Oaks Hunting Lodge.
Day Two, they:
Learned about the Bayou Meto Wildlife Management Area from Mark Hooks, wildlife management supervisor, Arkansas Game and Fish Commission, and
Toured the Museum of the Arkansas Grand Prairie with Jessie Walsh, exhibits and events coordinator.
LeadAR is a program designed to help Arkansans broaden their understanding of issues and opportunities facing our state and strengthen their ability to make a difference. For more information about LeadAR, visit the website or contact Robinson, jrobinson@uada.edu, or Lisa Davis, ldavis@uada.edu.