LeadAR Class 19 Goes to Washington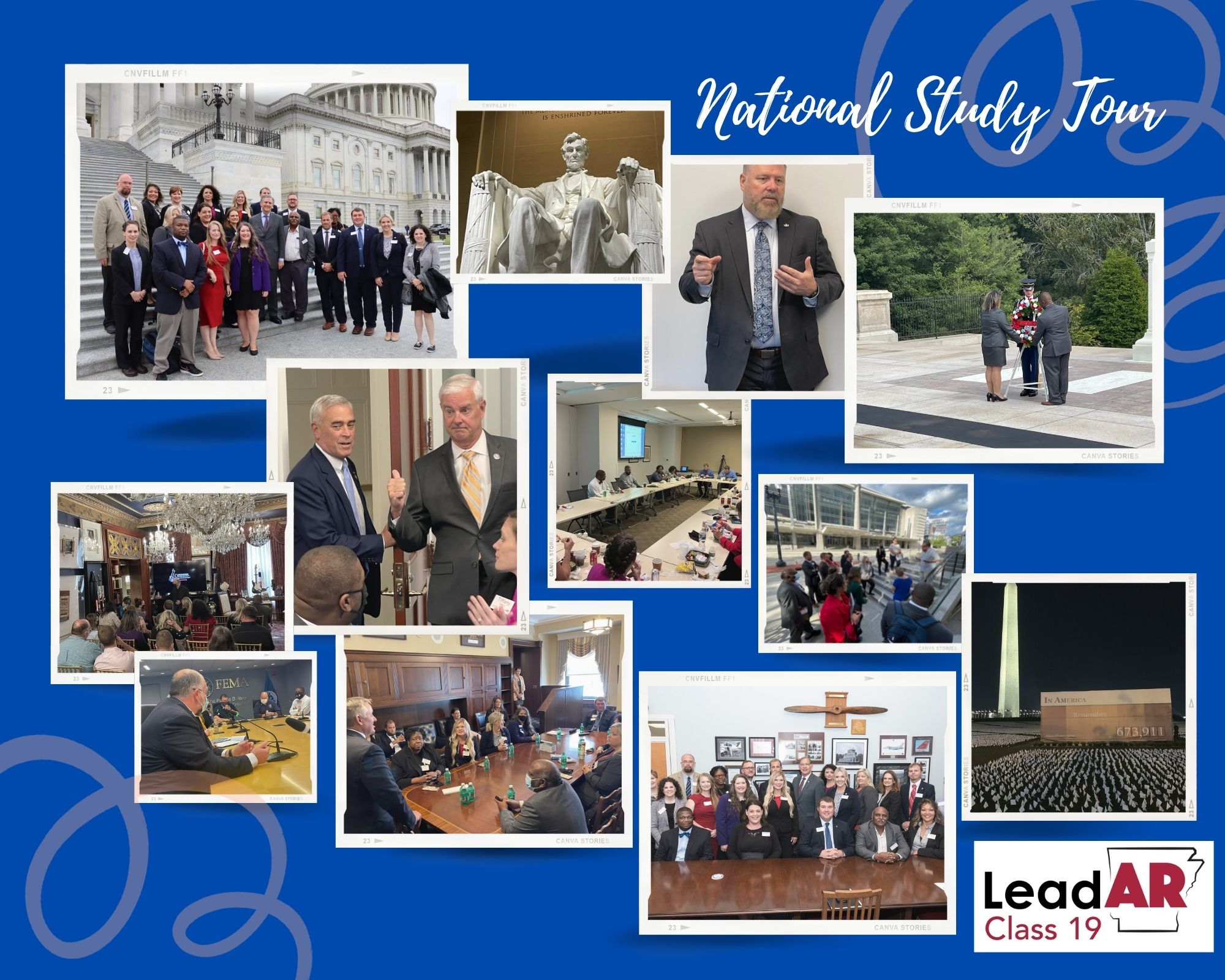 Washington is a place like no other. It is the nation's capital, the epicenter of global politics, and a hotspot for art, activism, and public service. Visiting the District of Columbia as part of the LeadAR program is one aspect that makes the LeadAR program stand out from other local, state, and national leadership development programs.
When asked what the National Study Tour meant to them, one member of LeadAR Class 19 said, "I was honored to be able to participate in the LeadAR National Study Tour. Spending a week with my cohorts in the nation's capital was such a valuable and memorable life experience. I walked away with a better understanding of how Arkansas is represented in DC and with a deeper appreciation for the work being done on Capitol Hill."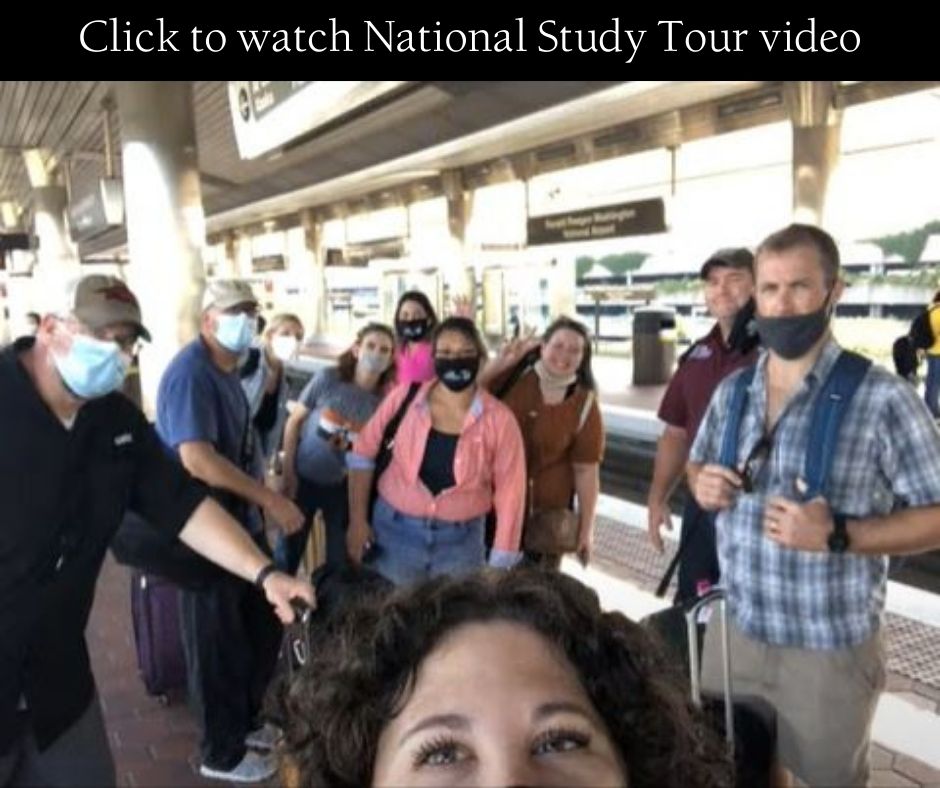 The D.C. visit schedule was full of opportunities to learn more about current issues facing the nation, access unique cultural experiences, and make lasting memories with their classmates. The itinerary included the following:
Day One
Class 19 heard from officials with the Department of Homeland Security's Immigration and Customs Enforcement and Cybersecurity Infrastructure Security Agency. They then visited the U.S. National Archives. The day rounded out with the traditional national monuments night tour.
Day Two
Day two involved a stop at the O Street Museum. The museum and mansion was designed to inspire creativity, exploration, and imagination. Members of Class 19 toured the facility and discovered themed rooms and secret doors throughout. Class members were then honored to present a wreath at the Tomb of the Unknowns at Arlington National Cemetery. The day wrapped up learning about the NASA Harvest program, the agency's food security and agriculture program
Day Three
Day three of the LeadAR Class 19 National Studies Tour was full of legislative visits and learning about current issues and policies.
LeadAR Class 19 enjoyed the opportunity to visit and ask questions with:
Rep. Bruce Westerman (4th District)
Rep. French Hill (2nd District)
Sen. John Boozman
Staff from Sen. Tom Cotton's office
In the afternoon, Class 19 participated in a three-state peer-to-peer exchange with leaders from the Colorado Agriculture Leadership Program and New Mexico Agricultural Leadership program. The session kicked off with an update from William McIntee, who works as the associate director of public engagement for rural and agricultural policy at the White House.
Then, participants learned about agriculture in Arkansas, Colorado, and New Mexico, and enjoyed in-depth discussions about current issues facing communities and agriculture.
Day Four
Day four of the LeadAR Class 19 National studies tour started with a visit with Rep. Steve Womack (3rd District) and Rep. Rick Crawford (1st District). Next, Class 19 visited the American Farm Bureau Federation for a day full of policy updates and leadership development, including:
Zoom session with U.S. Department of Agriculture
Advocacy training
Policy updates
Office tour
Zoom session with the Mexican Embassy
Class 19 members wrapped up the day learning more about the District of Columbia itself with an update from representatives of the D.C. City Council and a tour of the DC History Center.
Day Five
On day five of LeadAR Class 19 National Studies Tour, the class toured the Federal Emergency Management Agency National Response Coordination Center. Staff there gave participants a great overview of what happens, and all the moving parts involved in responding to a disaster. Then, the class had the privilege to visit the United States Holocaust Memorial Museum and spend the afternoon exploring the nation's capital before the study tour ended.
To sum up the experience, one Class 19 member said, "The National Study Tour was an opportunity to build stronger relationships with my classmates and to learn more about national policies and how they drive state policy. I also learned how federal agencies work with state agencies to provide services down to the local level."
LeadAR is a program designed to help Arkansans broaden their understanding of issues and opportunities facing our state and strengthen their ability to make a difference. For more information about LeadAR, visit the website or contact Julie Robinson, jrobinson@uada.edu, or Lisa Davis, ldavis@uada.edu.