The History of Extension: How We Got Here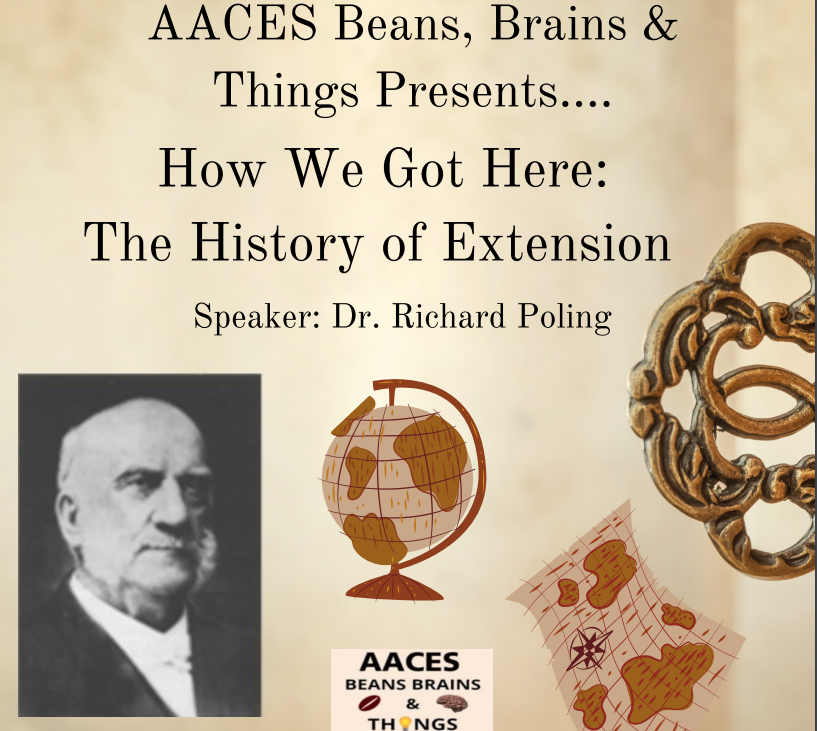 The Arkansas Association of Cooperative Extension Specialists' August meeting of Beans, Brains, and Things featured Dr. Richard Poling, who last served as director of Program and Staff Development before he retired.
Poling began his extension career in 1976 and joined the University of Arkansas Cooperative Extension Service in 2002. He retired in 2017 after 40-plus years of service to extension.
His presentation "Extension History: How We Got Here" took us on a historical journey from the 1800s through current history. The creation of land grant institutions marked the foundation of Extension's history; his presentation included the 1916 period when Pulaski County appointed the first black county agents.
Poling covered the 1950s where female agents could keep their position while married. He also emphasized the significance of the opening in 1980 of the C. A. Vines – Arkansas 4-H Center. He discussed the advancements made today in extension thanks to technology and virtual learning. Additionally, Poling discussed the challenges we have faced with COVID and that we should be proud since we were still able to "deliver extension the way it was meant to be delivered."
In closing, he also saluted everyone for their hard work.
To learn more about Extension history in Arkansas, watch Poling's full presentation at https://uada.hosted.panopto.com/Panopto/Pages/Viewer.aspx?id=1c266254-8472-4b05-9083-ad82012edb5c.