Arkansas PTAC Client Spotlight: Stone County Ironworks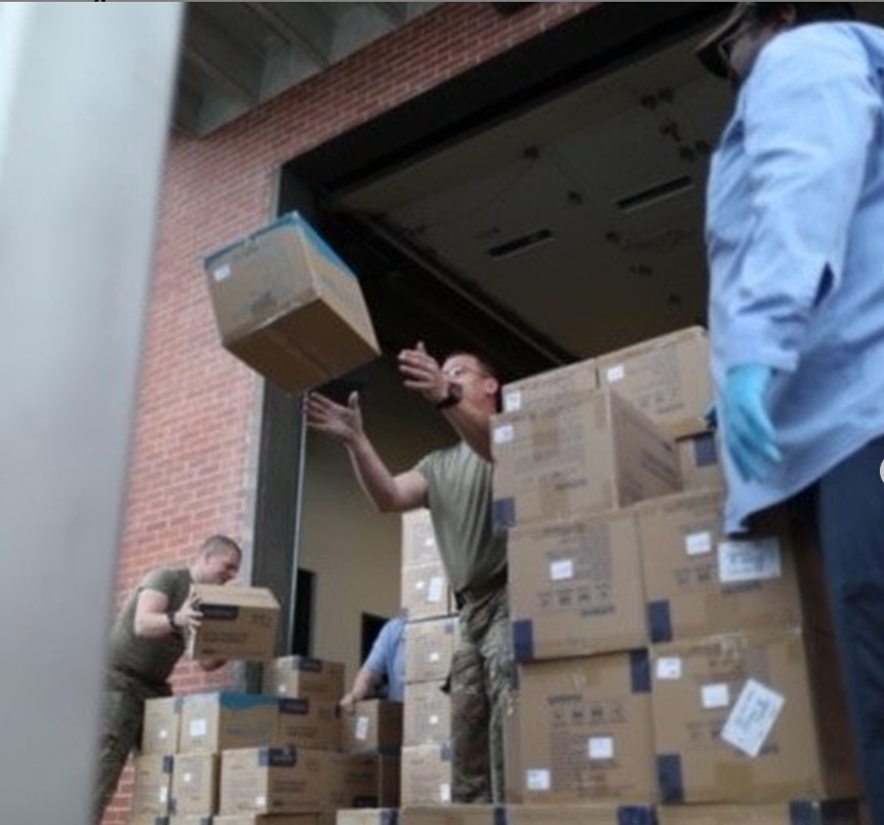 Stone County Ironworks is an artisan-led maker of highly crafted, hand-forged iron products for hearth, home, hospitality institutions, and businesses all across the country. They are located in Mountain View and have been in business since 1979.
Stone County Ironworks previously worked with our recently retired co-worker, Dr. Mark Peterson on some Community and Economic Development projects. Through that relationship, the business became an Arkansas Procurement Technical Assistance Center client in 2007.
One of their largest projects to date involved creating and installing 300 18-foot-tall decorative Christmas trees for the city of Houston. This project was conducted by a branch of their company known as Urban FX. Those trees involved LED lighting of which components and control systems are difficult to source in Arkansas. Therefore, they began partnering with factories in China to source these needs.
In late February, those Chinese factories began converting to making personal protective equipment, or PPE, amid the Coronavirus pandemic at the bequest of their government. One of the factory managers reached out to Corky Baker, CEO of Stone County Ironworks in Mountain View.
Corky Baker and his son Andrew Baker, who is his business partner, have worked tirelessly to secure proper protective equipment for Arkansas frontline workers through their connections with Chinese factories. What began as a venture to gather masks for their county turned into an open door to help the whole state of Arkansas when they realized the need was unimaginable.
Through their efforts, much needed PPE began arriving in Arkansas on April 12 when six tractor trailers were delivered. Those six tractor trailers contained over 10 million gloves among other equipment. The Bakers, along with team members, have worked 20-plus hour days to bring PPE to Arkansas. Items secured include basic PPE: masks, exam gloves, gowns, and respirators to name some. They were also able to secure some specialty items such as ventilator HEPA filters for the University of Arkansas for Medical Sciences.
"Over the last eight weeks, this is the hardest that I've ever worked, but it's been well worth it as the payoff is huge. It's a unique story and it's hard to believe that we've been able to fill such an enormous need," Andy Baker said.
To learn more about Arkansas PTAC, connect with our counselors at 501-671-2390.