Staff spotlight: Bettye Lou Mahoney, By the Numbers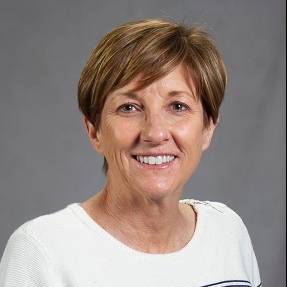 As a valued client, it is important that we keep you up to date with the current happenings here at the Arkansas Procurement Technical Assistance Center. We recently welcomed out newest client counselor, Bettye Lou Mahoney. You can read below about the knowledge and experience she brings with her. Welcome aboard Bettye Lou!
Name: Bettye Lou Mahoney
Number of Years in Contracting: 16
Federal Agencies worked: 3
U.S. Department of Interior, Bureau of Reclamation – I started my contracting career in Sacramento, California at the Bureau of Reclamation where I learned and performed all aspects of contracting for small purchases, services and construction. Once I was fully trained, I became a contracting officer with a $20 million warrant. Some of my acquisitions included construction projects such as $35 million Folsom Dam Mormon Island upgrade; $70 million Battle Creek Dam modifications; and $67 million Red Bluff Pumping Plant.
U.S. Department of Defense, Defense Microelectronics Activity (DMEA) – Held a $10 million warrant and served as procuring contracting officer for DMEA's Advanced Technology Support Program contracts. These contracts were held by large Defense contractors, BAE Systems Inc., Boeing, General Dynamics, Honeywell, Lockheed Martin, Northrop and Raytheon. The acquisitions were complex cost plus-fixed fee contracts for procurement of highly specialized, new or innovative research, and related materials and services affecting major Department of Defense programs.
U.S. Department of the Army, Army Corps of Engineers - Served as a contract specialist with responsibility for all acquisition planning, pre-award and post-award contracting functions for a variety of supply, service, and construction requirements for the Little Rock District. Some of the acquisitions I worked on included mowing, tree maintenance, paving, and various construction programs at the Corps' hydropower plants.
Area of Expertise: Construction, commercial item acquisition, and services
What do you like about government contracting? I enjoyed awarding contracts to good, competent contractors to help my government customers fulfill their mission. I worked with all types of contractors from large defense contractors to very small local businesses. I enjoyed working with the small contractors much more than working with the large businesses.
Why did you decide to work at Arkansas PTAC? After retiring from the Corps of Engineers, I became interested in working for Arkansas PTAC to help small businesses make sense of all the rules and regulations of federal government contracting!
What are 3 fun things about you – not work related? I love NFL football, particularly the New Orleans Saints, and am actively involved in several fantasy football leagues. I play pickle ball any chance I get! When I'm not working or playing pickle ball, you can find me working in my yard.
The most important number for our clients to remember from this post is Bettye Lou's telephone number. If you have questions for Bettye Lou or would like to speak with her about how she can help your business in government contracting, her contact information is below.
Bettye Lou Mahoney
bmahoney@uada.edu
(501) 671-2062