LeadAR Alumni Spotlight: Brian Thompson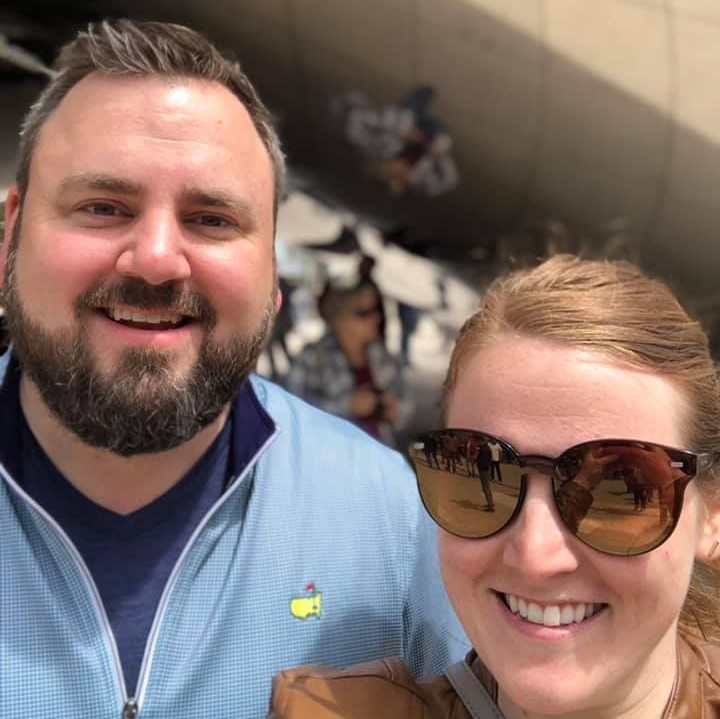 Brian Thompson, LeadAR Class 16, is a district sales manager for Markel Specialty Insurance. In this role, Thompson manages sales teams in Missouri, Arkansas, Oklahoma, Louisiana and Mississippi. Thompson has more than a decade of experience in the insurance industry including Reinsurance Business Development. Thompson has also held roles such as captive agent and field territory representative.
He is a holder of the Chartered Property and Casualty Underwriter (CPCU) as well as the Associate of Reinsurance (ARe) designations, and a board member of the Professional Insurance Agents of Arkansas. He obtained his degree in Risk Management and Insurance from the University of Arkansas at Little Rock.
In his free time, Thompson enjoys spending time with his beautiful wife Allison and their two sons, Sadler and Jonathan. He enjoys hiking, floating in Arkansas's various bodies of water, golfing, cycling, cheering for the Razorbacks, and crying over the
Razorbacks.
We've asked Brian to reflect on his LeadAR journey and how his experience still impacts his life and work today. We've shared his answers below.
Tell us about yourself?
I'm an 8th generation Arkansan living in Cabot with my lovely wife, 2 sons, and crazy dog. I try to spend as much time enjoying all the outdoor activities available to us in Arkansas from golfing, hiking, and floating our wonderful rivers. I love fishing, hunting, and cycling as well.
What leadership roles or positions have you held/currently hold?
I am currently the District Sales Manager for Markel Insurance and manage our distributed sales team in Missouri, Arkansas, Louisiana, Mississippi, and Oklahoma. Additionally, I am on the board of The One, Inc., a homeless services non-profit, more commonly known as The Van.
Why did you choose to be a part of the LeadAR program? What motivated you?
I'm actually the third member of my family to participate in the program. My father, John Thompson, and my cousin Barbie Merrick both precede me as alumni. Between them and my retired Extension agent uncle, Tommy Thompson, I knew what a great program LeadAR was and I wanted to strengthen my understanding and knowledge of our state, and my abilities to grow within it.
How did your LeadAR experience impact your professional life?
LeadAR helped me to not only broaden my knowledge base of Arkansas, but brought with it significant learning in conflict resolution, building and strengthening networks, and personal growth in my ability to work with, partner with, and manage individuals I might not always agree with.
What LeadAR activity or part of the program do you believe most helped you develop as a leader?
I strongly feel the time spent together with my cohort, the interpersonal discussions, relationships built and open conversations helped me tremendously in learning to work with and value other individuals across various spectrums of opinion.
What is a significant LeadAR memory or moment that you still think about today?
I should probably list something profound and transformative, but to be honest, one of my favorite LeadAR memories is of a particular unnamed individual during our DC trip. We were leaving the Tomb of the Unknown Soldier and there had been some snow and ice recently. Unfortunately this individual caught some of the ice and slipped, splitting his pants right open. Once we all regained our composure, the group rallied together to provide appropriate covering for our friends posterior.
What advice would you give to an up and coming leader?
Get to know your classmates. Take the time in the evenings and breaks to learn more about them and who they are. My classmates continue to be some of my best friends, and that wouldn't have happened if I was in my own world and going back to the room by myself immediately. Additionally, don't be afraid to lean on your broader LeadAR network. Not just during your service project, but after.
What leadership quality do you admire most in others?
Patience. I often struggle with not being able to get things done as quickly as I want them done. People with the ability to be patient in the face of slowdowns will probably continue to awe me the rest of my life.
What would people be surprised to learn about you?
That I could probably sing-along (horribly … oh so horribly) with the soundtrack to most major current Broadway musicals.
What book are you reading?
Biography of Alexander Hamilton by Ron Chernow.
What is one crucial ingredient for true happiness?
Keeping my wife happy!
How can leadership help move communities and the state of Arkansas forward?
Leadership across all aspects of government, business, and community, need to remember that ALL of us are neighbors and Arkansans. Economic status, housing status, registered political party, race, creed, religion, orientation, expression, gender, and so on, have no bearing whatsoever of an individual's right to be a part of the community. Excluding those that we don't agree with or value from the table, conversation, or aid only widens the gaps that keep us from bonding together as communities.
What is your favorite quarantine activity?
I love to cook, and lately life had gotten rather hectic and I fell out of the habit of cooking dinner most nights of the week. I'm enjoying rediscovering that passion.
Is there anything else you want to add?
Just a thank you to all the individuals involved with this program from past alumni, to Extension staff, to the sponsors, legislators, and anyone else I might be forgetting. It's an absolutely fantastic program that I will be forever grateful for having the opportunity to have been a part of.