LeadAR Alumni Spotlight: Stephanie Malone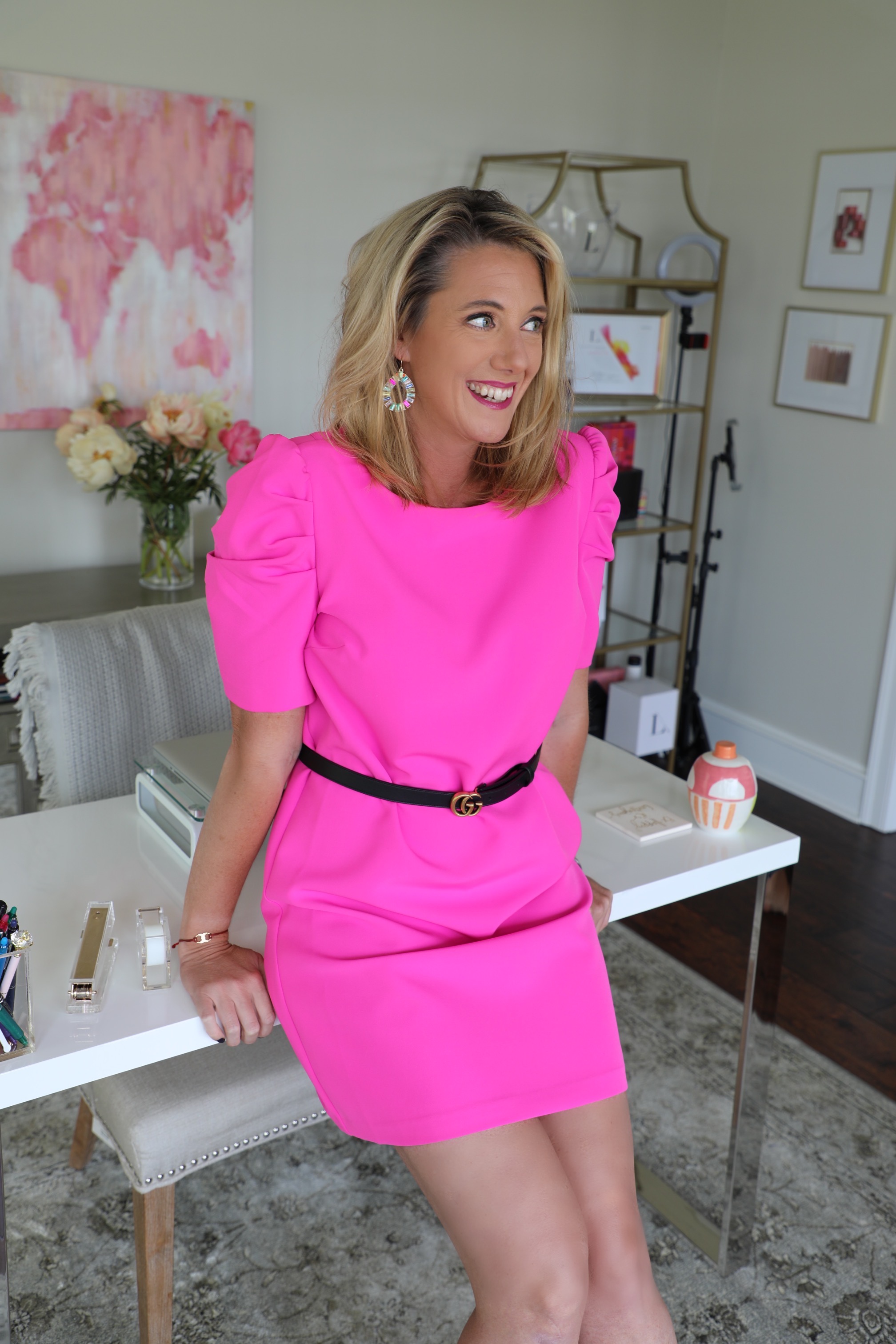 In this month's LeadAR Alumni Spotlight, we talk with Stephanie Malone of LeadAR Class 18. Malone is a native of Rogers. She attended the University of Arkansas and received a degree in journalism. Recently, she was named CEO of the Arkansas Trial Lawyers Association.
From January 2009 to January 2015, while living in Fort Smith, Malone served three terms as a Republican member of the Arkansas House of Representatives. While in office, she was appointed as Chairman of the Youth, Aging, Legislative and Military Affairs Committee and appointed Assistant Speaker Pro Temp under Speaker Robert Moore.
Malone is the second youngest female ever elected to the House of Representatives at the age of 29. She was also named as a member of Arkansas Business's 40 under 40 while serving in her first term as a representative. After leaving office in 2015, she held a variety of advocacy positions and was most recently the director of government affairs for Arkansas Advocates for Children and Families.
Malone's parents, Mike and Debbie Malone, still live in Rogers. Her nieces, Ireland and Ivy Malone, are the light of her life and affectionately call her Duchess. We've asked Malone to share how her LeadAR experience informs her work and life today. We've shared her answers below.
Tell us about yourself.
I am originally from Rogers, Arkansas where I graduated high school and then went on to the University of Arkansas. After graduation I moved to Fort Smith, AR. I am a reformed politician and the current CEO of the Arkansas Trial Lawyers Association.
What leadership roles or positions have you held/currently hold?
Well as I mentioned I am reformed politician. I served in the Arkansas House of Representatives from 2009-2013. While in office I was appointed as Chairman of Youth, Aging, Legislative and Military Affairs Committee, Assistant Pro Temp of the House and Chairman of House Rules Select Committee. I am currently a member of the Just Communities Arkansas Board and have served on a variety other community-oriented boards. A long time ago, I was the Chairman of the Junior Livestock Auction – people are really shocked to learn that tid bit about me.
Why did you choose to be a part of the LeadAR program? What motivated you?
An alumnus of the program approached me and asked if I would be interested in participating. After reading about the program, I thought it would be a great experience for me. A perfect opportunity to learn more about our state and more about myself. As far as what motivated me – I am a big experience person. Anytime I have the chance to experience something new I want to try it. I was intrigued because it looked like a way grow as a person and a leader.
How did your LeadAR experience impact your professional life?
Believe it or not I am an introvert – my experience with LeadAR taught me to step out of my comfort zone, which has really benefited me in my professional life. Moreover, the program taught me to stop and listen to all aspects of situations; it is extremely important to not just hear all sides of an issue but really listen to all points of view. I also learned that it is ok to not have all the answers as a leader and to lean from your team.
What LeadAR activity or part of the program do you believe most helped you develop as a leader?
Learning to multitask better. Having to keep up with my full-time job and set aside time for my LeadAR assignments. I really do miss my every other month meetings and catching up with my classmates.
What is a significant LeadAR memory or moment that you still think about today?
Well – several of my classmates took me on numerous alligator hunts to locate one in the wild. We never happened to see one. Now, my classmates Jacob Box and Jason Hayes send me pictures when they find gators in the wild. That's a memory I think about a lot because I still get updates.
In all seriousness though, I have several. I enjoyed our trip to Washington DC. I loved our overseas trip and experiencing so many new things. I think most of all I enjoyed our Stuttgart weekend. We were all together for the whole weekend and our classmate, Jacob Box, cooked dinner for all of us after he nearly sliced his thumb off. It was just a really nice time. We all stayed at the same location all weekend and just really enjoyed each other's company and laughed so much. I really think it's important to point out that the most significant part of LeadAR are the new friends I have in my life. Over the course of two years well all grew as people and experienced new and uncomfortable situations together and because of that I have a whole new group of people I can turn to in my life whether I need help or just a laugh. That is something I am so grateful and thankful for.
What advice would you give to an up and coming leader?
That it's ok to not be an expert overnight. And that is it ok to stumble – look no one is perfect and no one has all the answers. Stumbling is part of life – but you also must learn and grow from it.
What leadership quality do you admire most in others?
The ability to let things roll off their back. I am an over analyzer. I examine every angle of a problem and with every word said my mind is always turning. I admire people who don't sweat the small stuff and stay focused on the big picture. I am getting better at letting things go as I have gotten older.
What would people be surprised to learn about you?
That I am an introvert. People seem to think that since I was in politics I am not really a shy gal, but in reality, I am. People are also surprised to learn that I enjoy running long distances.
What book are you reading?
Currently I am reading The Last Resort. I just finished Camino Winds by John Grisham.
What show are you watching?
It was recently recommended to me to watch The West Wing so I am currently watching it on Netflix. I love Netflix.
What is one crucial ingredient for true happiness?
Well I am not sure what works for everyone else but one crucial ingredient for me is a feeling of safety. In order for me to feel happy, I need to feel like I am in a safe place and surrounded by people who allow me to let my guard down. Oh yeah, I also enjoy a healthy dose of sarcasm.
How can leadership help move communities and the state of Arkansas forward?
I think now more than ever with the Covid-19 issue, you are seeing how important leadership is in a crisis. Governor Hutchinson and Health Secretary Smith have shown deft leadership in protecting our state and its citizens. Tough times really highlight what leadership is all about.
Is there anything else you want us to know?
Naw, I am good.