Hydrangea paniculata: Panicle Hydrangea
Until recently this plant lost favor in the South and I would guess it is because of the popularity of white-flowered crapemyrtles. Panicle Hydrangeas are an exception to the typical thinking about sun exposure.
These plants do well in full sun assuming they get adequate water. Some people object to the 'floppy' flower heads on Panicle Hydrangea. The large (8-10" long), terminal panicles can get so heavy that the branches bend under the weight. Newer introductions are looking for sturdier stems to hold the heavy panicles more upright. Similar to oakleaf hydrangea, the sepals can go through a long and beautiful transformation from white to pink/red.
Panicle Hydrangea is typically trained as a single trunk small tree but can be a multi-stemmed large shrub.
H. p. 'Grandiflora' old-time standard, orange-pink flowers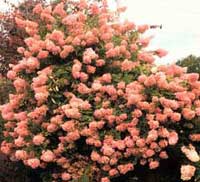 H. p. 'Pink Diamond' supposedly sepals turn rose-purple as cream sepals fade, however, in South I have not observed this trait
H. p. 'Praecox' flowers 3-6 weeks earlier than 'Grandiflora'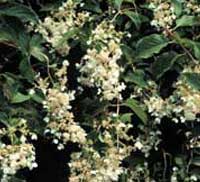 H. p. 'Tardiva' flowers later than 'Grandiflora'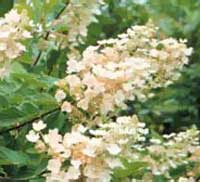 H. p. 'Tardiva' bush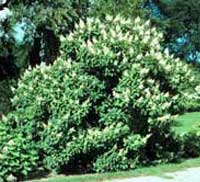 H. p. 'Unique'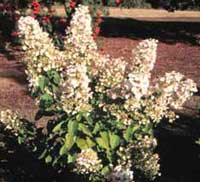 H. p. 'Grandiflora', white flowers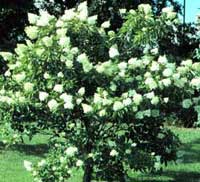 H. p. 'Pink Diamond' bush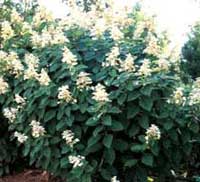 H. p. 'Praecox' bush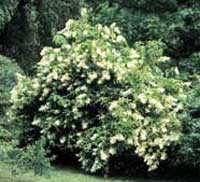 H. p. 'Tardiva'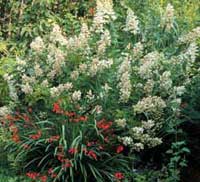 H. p. 'Unique' sturdier stems to hold large, heavy panicles, close-up