Arkansas Leaders Consortium a Huge Success
The first-ever Arkansas Leaders Consortium on March 30 on the University of Central Arkansas campus — and live-streamed through the Leadership Lunch and Learn series — was a success!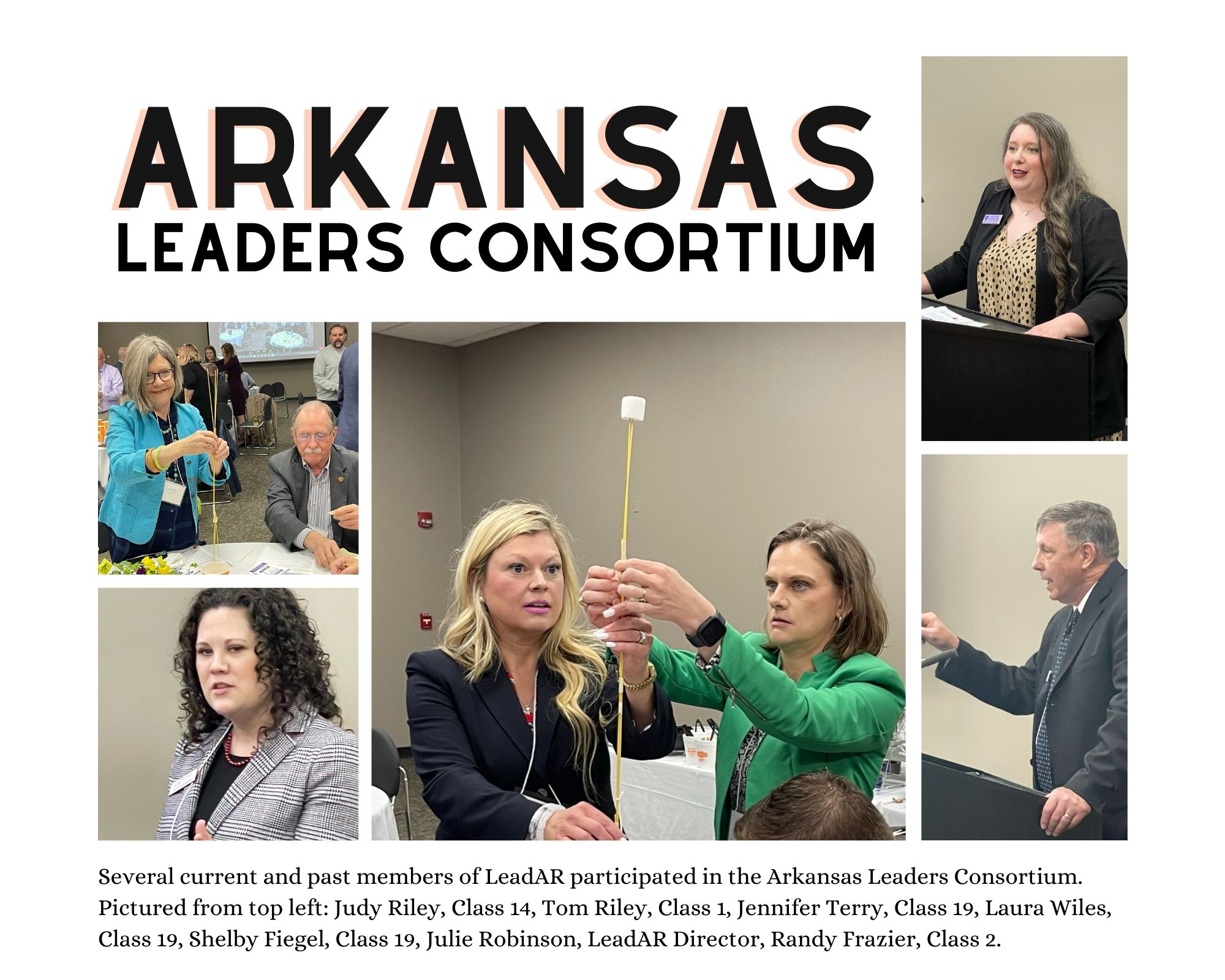 Thanks to the Community Development Institute (CDI) Central for planning and partnering with LeadAR, Arkansas Economic Developers and Chamber Executives, and Leadership Arkansas to bring members and alumni from each leadership organization together in one room. Participants, including current LeadAR class members and alumni, enjoyed learning about community successes and leadership programs across the state.
A full slate of talented community and economic development experts presented at the consortium. They were dynamic and energetic and engaged the audience with interactive activities and stories of success in their organizations and communities.
Speakers included:
Julie Murray, Van Buren Chamber of Commerce
Mayor Joe Hurst, City of Van Buren
Dennis Williamson, Western Arkansas Planning and Development District
Jordyn Williams, Winrock International
Bethany Hildebrand, Stuttgart Chamber of Commerce
Dave Roberts, Crafton Tull
Robert Burns, Walton Family Foundation
Graycen Bigger, Northeast Arkansas Regional Intermodal Authority
Randy Frazier, Frazier Communications