iLEAD Cohort 1 Continues Learning Journey
iLEAD Cohort 1 participated in their third virtual session on Friday, Nov. 19, 2021. The topics involved Emotional Intelligence, sometimes referred to as EQ, and leadership styles.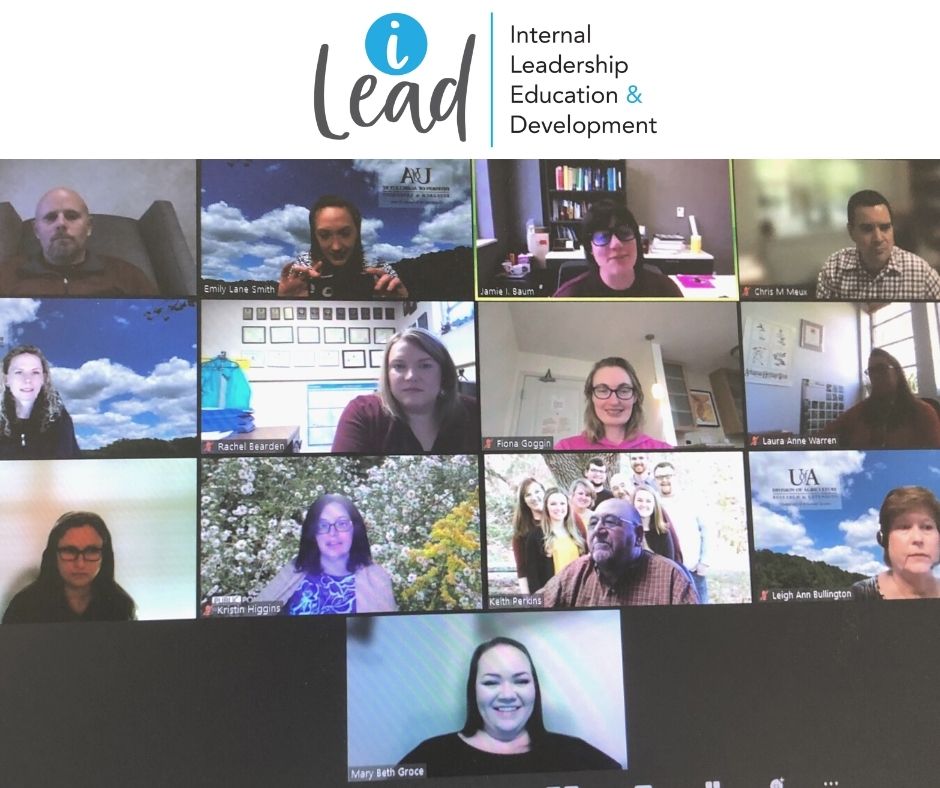 The session kicked off with Jared Morrison, organization development consultant at Ohio State University. He defined EQ as a set of emotional and social skills that collectively establish how we:
Perceive and express ourselves
Develop and maintain social relationships
Cope with challenges
Use emotional information in an effective and meaningful way
Self-Perception
Self-perception refers to the inner self which include self-regard, self-actualization, and emotional self-awareness.
"In a study by Tasha Eurich, research showed even though most people believe they are self-aware, only 10-15 percent of the people studied actually fit the criteria," Morrison said.
Self-Expression
Self-expression is how you convey feelings, thoughts, and needs. This includes emotional expression, assertiveness, and independence. Emotion drives behavior.
Interpersonal
Morrison talked about relationship management which includes interpersonal relationships, empathy, and social responsibilities. He reiterated the importance of check-ins, laughter, and broader connection.
Appreciative Review
Morrison then shared the tool, Appreciative Review – SOAR. A strengths, opportunities, aspirations, results (SOAR) analysis is a strategic planning tool that focuses an organization on its current strengths and vision of the future for developing its strategic goals. The following questions can assist with a SOAR analysis.
Strengths - What is going well? What are the greatest pieces of the program?
Opportunities - What synergies can I create through this experience? What is the organization asking me to do because of completing this program?
Aspirations - How is this program reinforcing my values to drive my work? How can my experiences strengthen my efforts to make a difference for my stakeholders?
Results - What do I hope to gain from this experience? What will indicate success in my growth through this experience?
After hearing from Morrison, iLEAD participants brainstormed methods to incorporate their EQ learnings in their work and discussed opportunities for the University of Arkansas System Division of Agriculture to embrace EQ ideologies as an organization.
Leadership Styles
Emily Smith, a program associate in the Community, Professional, and Economic Development unit, led the group through learning about different leadership styles. Participants divided into breakout groups to define leadership styles and were asked to create a skit/scenario to help each other understand the various styles.
The iLEAD program enhances interpersonal skills through virtual and in-person sessions, providing participants with knowledge, skills, and opportunities for growth. For more information about the iLEAD program contact Dr. Julie Robinson, jrobinson@uada.edu or Lisa Davis, ldavis@uada.edu.