From Forestry to Waterfowl: iLEAD Continues Learning Journey
This month, members of iLEAD Cohort 1 took their next steps in their learning journey at the University of Arkansas at Monticello (UAM) and the Five Oaks Agriculture Research and Education Center near DeWitt.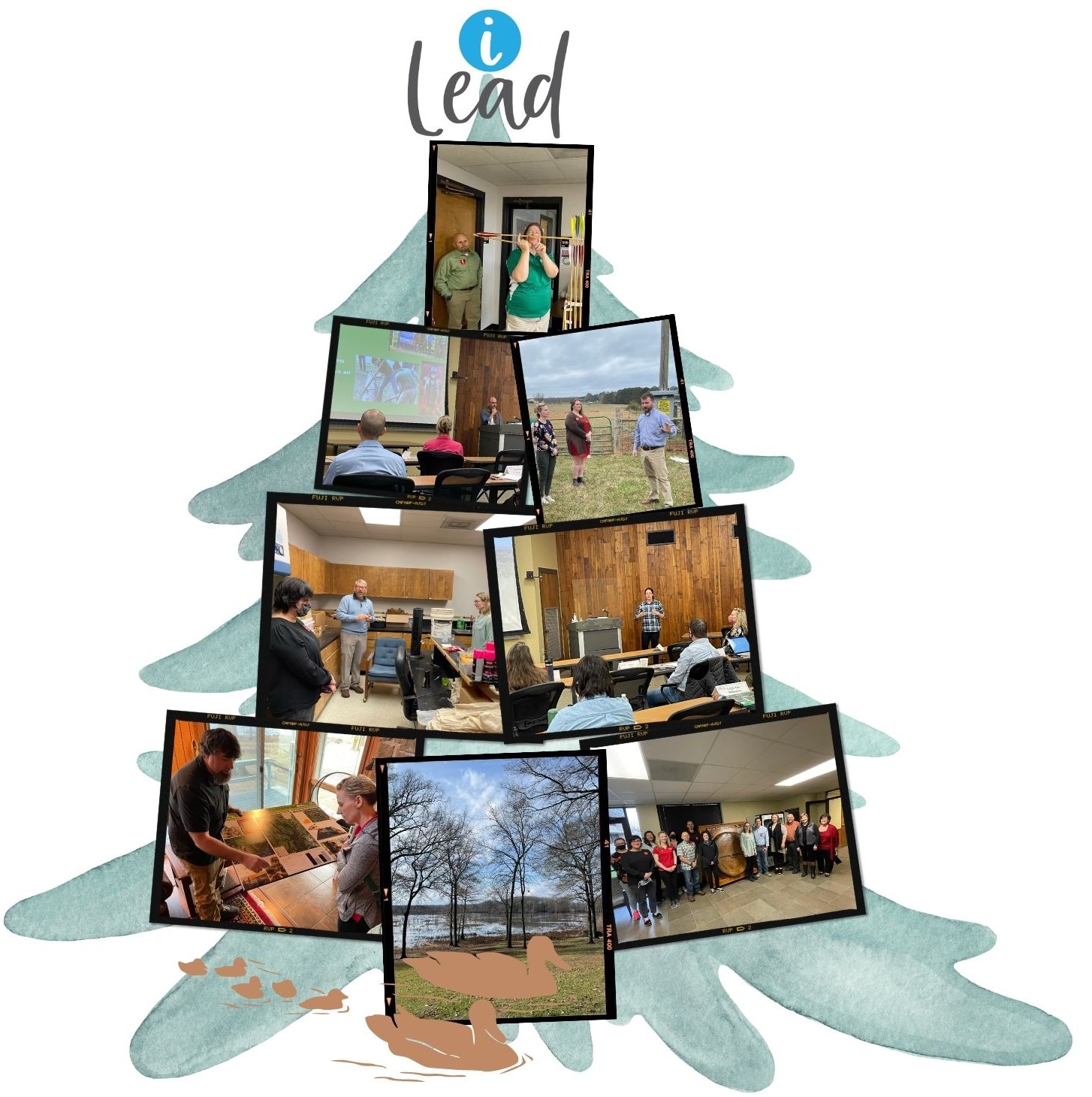 Forestry
Dr. Michael Blazier, dean, introduced the group to UAM's College of Forestry, Agriculture, and Natural Resources and the Arkansas Forest Resources Center. Both offer programs in research and education that enhance and ensure the sustainability of forest-based natural resources.
Next, several UAM faculty members shared information about their diverse research interests which included: forest industry trends, animal science, flooding regimes, southeast Arkansas agriculture economy and operations, technology in forest hydrology, human dimensions of natural resources, and plant pathology.
Hope Bragg, a 4-H youth development instructor, also provided details about her 4-H work in volunteer leader management, curriculum and training, archaeology, and other educational programming.
Waterfowl
Next, iLEAD participants visited the Five Oaks Ag Research and Education Center. Doug Osborne, associate professor and director, described the center as a unique learning environment for students of forestry, agriculture, and natural resource management. It also provides opportunities for conservation and wildlife habitat professionals, and private landowners, to observe and understand contemporary science-based methods and UAM strategies for preserving and improving the wetland ecosystem.
One of the iLEAD participants said they valued, "Learning more about the continuing wide reach of the Division, and its research and education programs."
The iLEAD program enhances interpersonal skills through virtual and in-person sessions, providing participants with knowledge, skills, and opportunities for growth. For more information about the iLEAD program contact Dr. Julie Robinson, jrobinson@uada.edu or Lisa Davis, ldavis@uada.edu.