Arkansas Procurement Technical Assistance Center Success Story: AVCOR Construction, LLC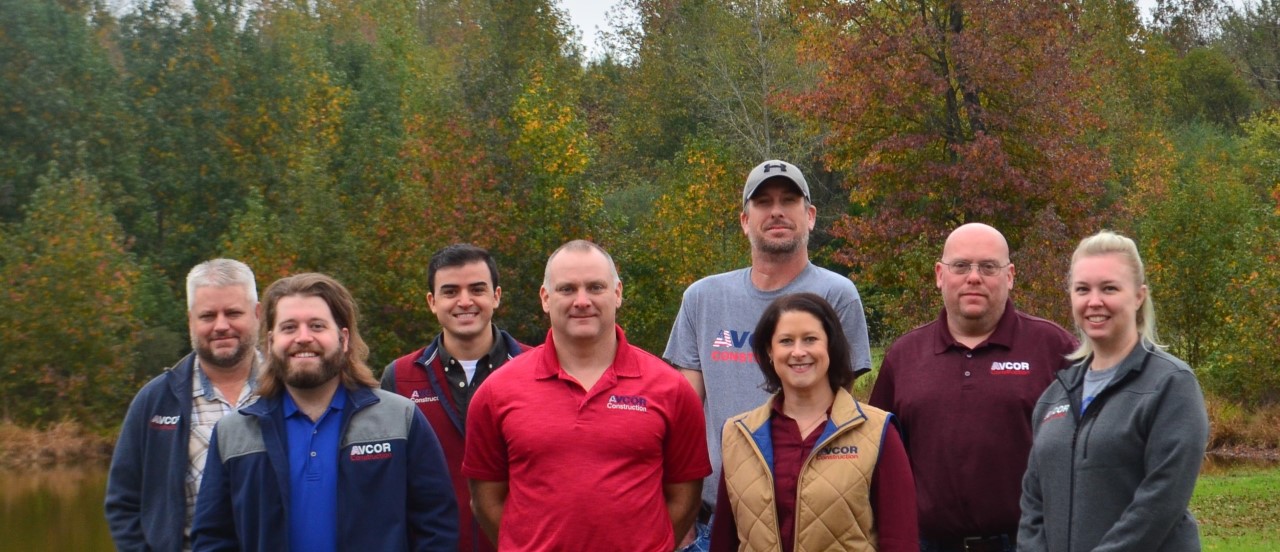 U.S. Air Force veterans Lee and Chris Powers started AVCOR Construction, LLC. in 2015. AVCOR focuses on government and commercial construction and consulting projects.
Chris's construction knowledge, paired with Lee's background as a government contracting attorney, made the business a perfect fit as they transitioned into their post-military life. AVCOR has been involved with renovation projects as well as projects where they built from the ground up.
AVCOR is a Woman-Owned, Service-Disabled Veteran, HUBZone certified small business. The company's main office is in Heber Springs.
The husband and wife team began as the only employees and have grown to employ eleven people. They concentrate on hiring veterans, military retirees, and dependent military spouses with seven of the 11 employees falling into one of these categories.
The Powerses first learned of the services offered by Arkansas PTAC through a fellow PTAC client and have been clients since November 2011. They quickly caught onto the government contracting process and have been awarded numerous government contracts over the years.
They have been awarded 10 since June 2020. The couple credits PTAC for providing networking opportunities by way of training events that have allowed them to make connections to assist their business with issues outside of government contracting as well.
"Max Franks at PTAC has also served AVCOR on countless occasions as a source of clarification to the often cumbersome and confusing government acquisition policies" said Chris Powers.
Those 10 contracts contrast in scope, nature, location, and government agency. AVCOR Construction has currently and has previously done work for Veterans Health Care System, Veterans Benefits Administration, the U.S. Food & Drug Administration, U.S. Department of Agriculture, Departments of the Army and Air Force and the National Park Service.
Their 2020 contracts:
(Multiple contracts were awarded for some of the locations listed)
Downtown Little Rock Veterans Cemetery - Road repairs
Fort Smith Historic National Site - Elevator modernization & HVAC system replacement
Hot Springs National Park Bathhouse Row - Painting & roof replacement
National Center for Toxicological Research - Install deep water well
Pine Bluff Arsenal - Replacement of high voltage electrical GOABS
Pea Ridge National Military Park - HVAC and mechanical upgrade
Booneville USDA Greenhouse - Repair and walk-in cooler replacement
"Every time that we have needed something, PTAC counselor Max Franks has been able to help us and he responds quickly. He helps us figure things out and walks us through difficult stages and points us in the right direction," said Lee Powers.
We express our congratulations to Lee and Chris Powers and the entire team at AVCOR Construction for their numerous awards over the years and a successful 2020 during a time when so many businesses were struggling.
To learn more about the Arkansas Procurement Technical Assistance Center and how our counselors can help you secure government contracts, connect with us by calling 501-671-2390.