What is Redistricting?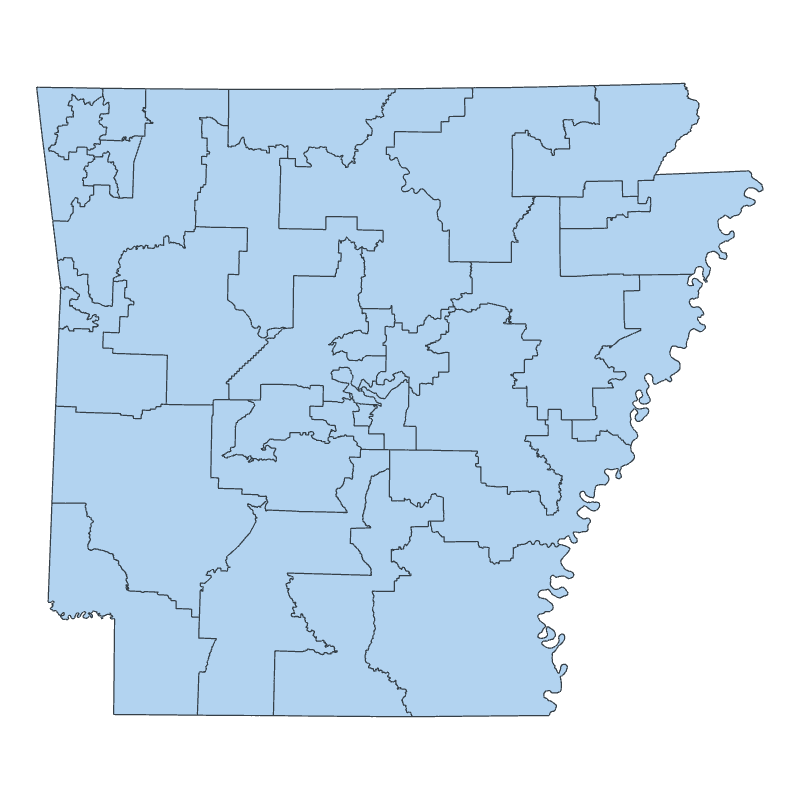 Arkansas lawmakers represent residents and businesses at the state and national level. Who they represent depends on where the lawmaker lives and the boundary lines drawn every 10 years to divide Arkansas into legislative districts.
States review legislative districts after the end of every U.S. Census to see if changes to boundary lines are needed. This once-a-decade review process starting in 2021 is called "redistricting."
Boundaries often move to reflect how an area's population has changed. The more people in an area, the smaller the district may be. The fewer people, the larger the district may be.
The Public Policy Center has created a new web page about redistricting ahead of 2021 efforts to draw new maps so residents can understand the process and follow along as state officials create new boundaries for the next decade. Find existing maps as well as a link to an online simulation where people can draw their own maps to explore what it takes to redistrict the state.
Find the Redistricting in Arkansas web page at https://www.uaex.uada.edu/business-communities/public-policy-center/arkansas-redistricting.aspx
Key Terms in Redistricting
Some common terms to be familiar with during the redistricting process include:
Apportionment - The process of dividing up Arkansas' legislative seats according to population.
Board of Apportionment - The governor, secretary of state and attorney general make up the Board of Apportionment. They are responsible for drawing district boundaries for state Senate and House districts.
District - A specific area of a community, county or state assigned to a legislator to represent in state or federal government.
Find more common redistricting terms defined in this glossary by the National Conference of State Legislatures.