LeadAR Class 19 "Zooms" into Session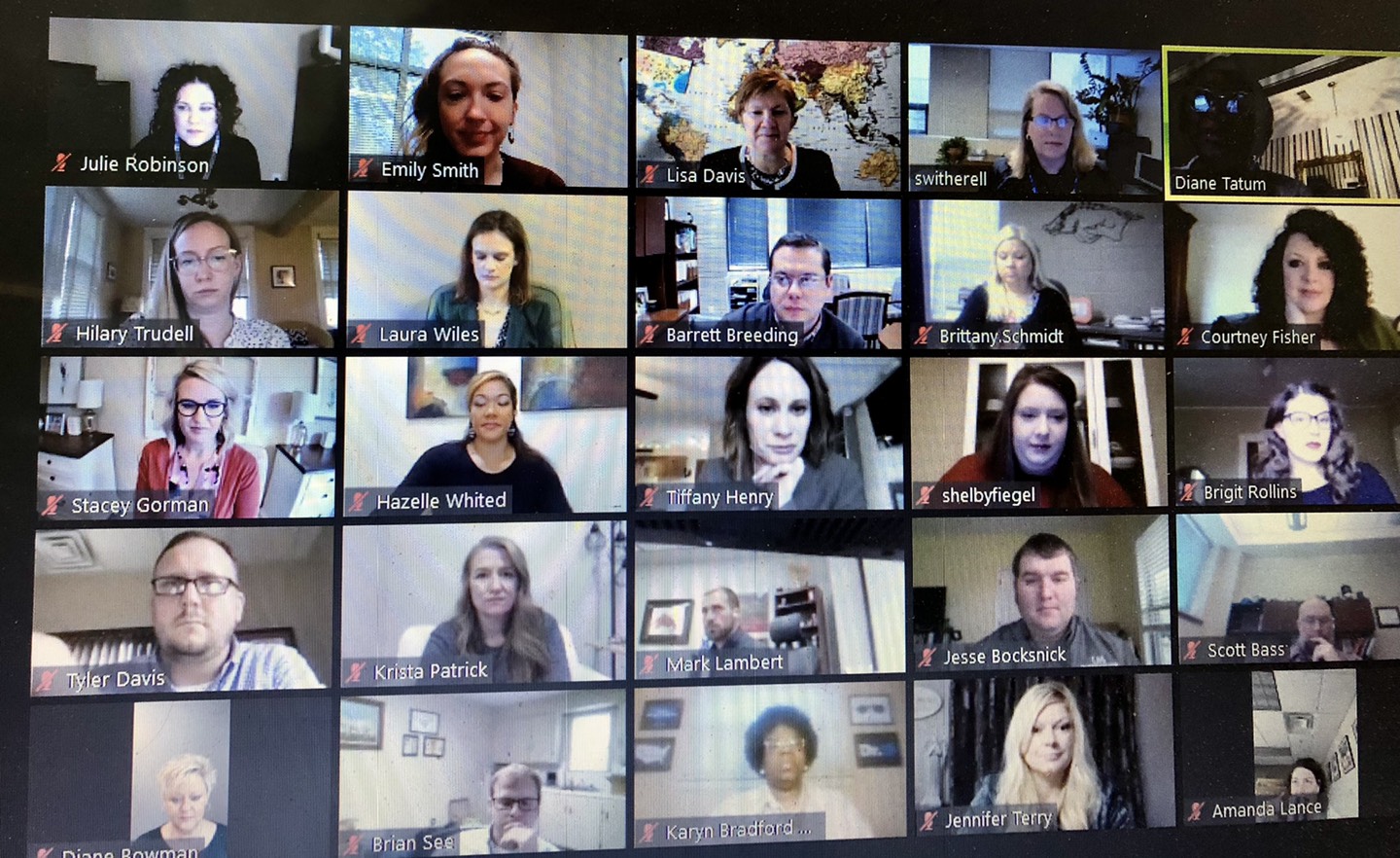 LeadAR's Class 19 cohort, comprised of diverse professionals and community members from across the state, came together Nov. 20 for their second virtual session via Zoom.
Members met with two former LeadAR members: Diane Tatum, LeadAR Class 8, LeadAR Advisory Council Chair, and Stacey Witherell, LeadAR Class 16, Arkansas Association of LeadAR Alumni Chair.
Through a variety of creative presentations, stories, and videos LeadAR class members shared information on different leadership theories.
Hilary Trudell, director of Local Programs and Regional Outreach for the Clinton School of Public Service, facilitated a DiSC personality assessment discussion. DiSC is a personal assessment tool used by more than one million people every year to help improve teamwork, communication, and productivity in the workplace.
Class members are tentatively scheduled to convene in January for an official in-person kick-off to LeadAR 19. Follow LeadAR happenings on Facebook. In coming weeks, we will share more information about our new class members including who they are, where they are from, and how they plan to move the state of Arkansas forward through effective leadership.
As we continue to plan face-to-face seminar sessions, we continue to look for host communities. If your community would be interested in hosting a LeadAR seminar, or a portion of a seminar, please contact Dr. Julie Robinson, jrobinson@uada.edu or Lisa Davis, ldavis@uada.edu