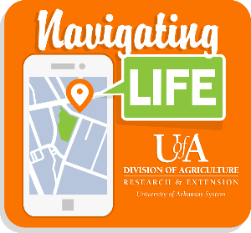 Navigating Life's Journey Blog
Helping others navigate this journey of Life!


A weekly blog from the Family & Consumer Sciences Department
Free Ways to Connect With Your Kids This Summer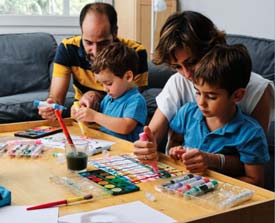 Long days and school vacation make summer a great time to connect with your kids! Taking time to do things together builds your relationships and makes for a closer family.
Doing things with your kids doesn't have to cost a lot of money, there are many things that can be done for free. The possibilities are endless, but here are a few ideas to get you started.
Explore Nature
Arkansas is known as the natural state, so get out and enjoy nature! You can bird watch, collect bugs, go on a hike or a bike ride, go camping (either at a state park or in the back yard), have a picnic, or look up at the stars.
Explore Your City
Find out what there is to do in your city. Are there museums? Concerts or movies in the park? Sometimes places like factories or fire stations will give your children a tour.
Play in the Water

It's hot outside! Cool down by turning on the sprinkler, having a water balloon fight, making a slip and slide, using a wading pool for a giant bubble bath.
Discover New Books at the Library
Encourage a love of reading in your children by taking them to the local library. Choose a book to read together as a family. Let your kids start a book club with their friends, all choosing one book to read, and then discussing it together.
Get Creative with Indoor Play
You can enjoy the great indoors together by building a fort, baking cookies, having a dance party, putting on a play, doing puzzles together, or starting a new hobby together.
Additional Resources