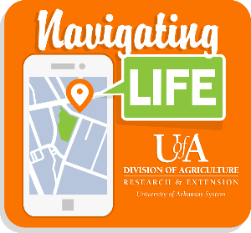 Navigating Life's Journey Blog
Helping others navigate this journey of Life!


A weekly blog from the Family & Consumer Sciences Department
Camping Health and Safety Tips
Camping is a fun way to get family and friends together to enjoy the outdoors. Take a few minutes to help ensure your camping trip is safe and healthy.
Ask your health care provider if you are up-to-date on recommended vaccinations before your camping trip. Make an appointment to get them if needed.

Pack healthy snacks, water, adequate clothes, and a first-aid kit.

Never leave a campfire unattended. Before you leave, be sure you put out your campfire completely.

Put on protective gear, such as helmets, sturdy shoes, and life jackets, depending on the activity.

Prevent carbon monoxide poisoning. Never use fuel-burning equipment, such as gas stoves, heaters, lanterns, and charcoal grills, inside or near a tent, camper, or other enclosed shelter.

Some wild animals carry diseases that are dangerous to people. Enjoy watching wild animals from a safe distance in their natural surroundings.

Put on insect repellent containing 20% or more DEET.

Wear light colored clothing so you can see ticks better. Check yourself, your family, and your pets for ticks, and remove them promptly.

Protect yourself from the sun. Put on sunscreen with at least SPF 15, and cover up with clothing, a wide-brimmed hat, and sunglasses.