What You Should Know About the Arkansas Primary Elections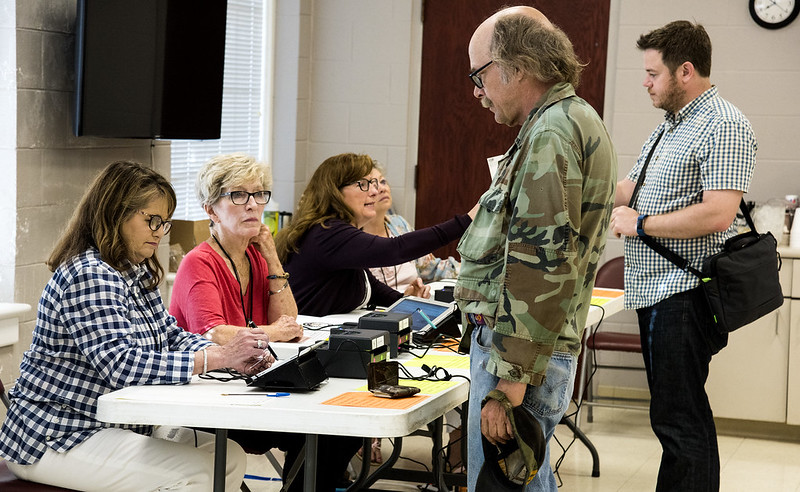 Your mailbox is about to be full with more than grocery store specials.
Feb. 22 is the first day people running for office in Arkansas can file paperwork declaring their intentions to be a candidate. Candidates have less than three months to convince voters they're the better choice for the May 24 primary and judicial elections.
Voters in Arkansas have a choice whether to vote in the Democratic or Republican primaries regardless of their political affiliation. This choice is called an "open primary" system.
You may be asking yourself – but isn't Election Day in November? Yes – it's November 8. However, because Arkansas is pretty much a one-party state, the winning nominee from the primary is usually the November winner by default.
Regardless of which ballot a voter chooses May 24, they will also see candidates for judges and prosecutors on their ballot. In 2000, Arkansas voters approved making those court positions non-partisan. If a clear winner isn't selected in May, there will be runoff elections for these judicial positions in November.
Find information about running for office in Arkansas at https://www.sos.arkansas.gov/elections.
Where Can I Find A Sample of My Primary Ballot?
Soon you can find a list of who is on your Preferential Primary ballot at www.voterview.ar-nova.org. You should be able to find the names of all the candidates plus voting locations. If you don't see your information listed by May, call your County Clerk's office.
Pay extra attention this year to your state House and Senate list. With the 2020 Census complete, the boundaries of voting districts for state legislators shifted to reflect population changes. Districts were then renumbered. You may have the same lawmaker listed on your ballot but your House or Senate number may be different than what you're used to.
Find out what voting district you now live in by searching interactive House and Senate maps at https://arkansasredistricting.org/maps-2/.
When Is The Deadline To Register To Vote in Arkansas?
If you're not already registered to vote and you want to participate in the May 24 primary, you have until April 24 to file your voter registration application with your county clerk.
Find voter registration information here: www.sos.arkansas.gov/elections/voter-information.
Need some information in Spanish? We've recently released a helpful Voter FAQ handout in Spanish and English at https://uaex.uada.edu/voter-resources.