LLL: Three Tips to Improve Your Networking Skills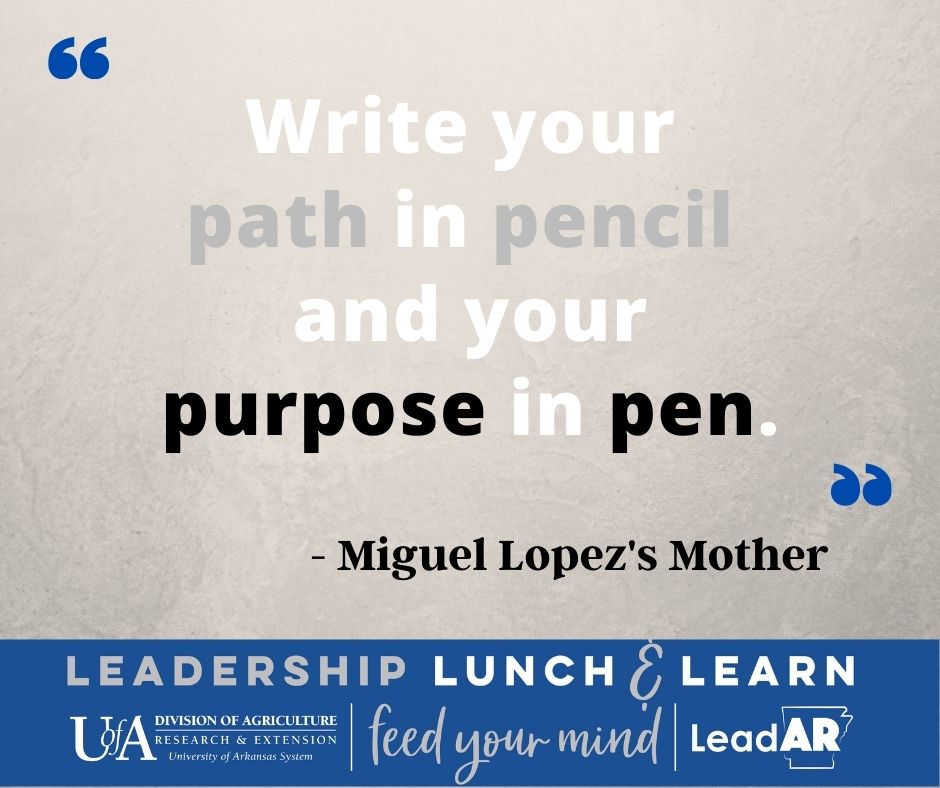 In the November Leadership Lunch and Learn session, Miguel Lopez, senior vice president and community outreach officer for Encore Bank, shared his personal story and how networking has impacted his life.
As a young boy, Lopez moved from Mexico to Sherwood, Arkansas. Community members welcomed him and his family and from that experience he always knew he wanted to expand his connections in the community and help others.
Along the way, his mother gave him great advice, "Write your path in pencil and your purpose in pen."
His mother's advice guided Lopez throughout his career that began in a nonprofit organization, followed by an economic development position at a Chamber of Commerce, and now has transitioned to working in the banking industry.
During the presentation, Lopez provided three tips to improve networking and influencing skills.
Be authentic. Lopez said his mentor taught him the value of sharing his story and told him it was greedy not to share his experience. Sharing personal stories relays the message that you have been there, overcame obstacles, and describes how.
Be intentional. Lopez suggested asking open-ended questions outside the standard line of "What do you do for a living?" An alternative might be "What do you like to do for fun?" He said networking is an opportunity to make friends before you need them.


Know where you want to go. He said if you have an idea of where you are going, others are willing and eager to help you get there.
He closed the presentation with more words of wisdom from his mother, "When you get to the top, send an elevator back down."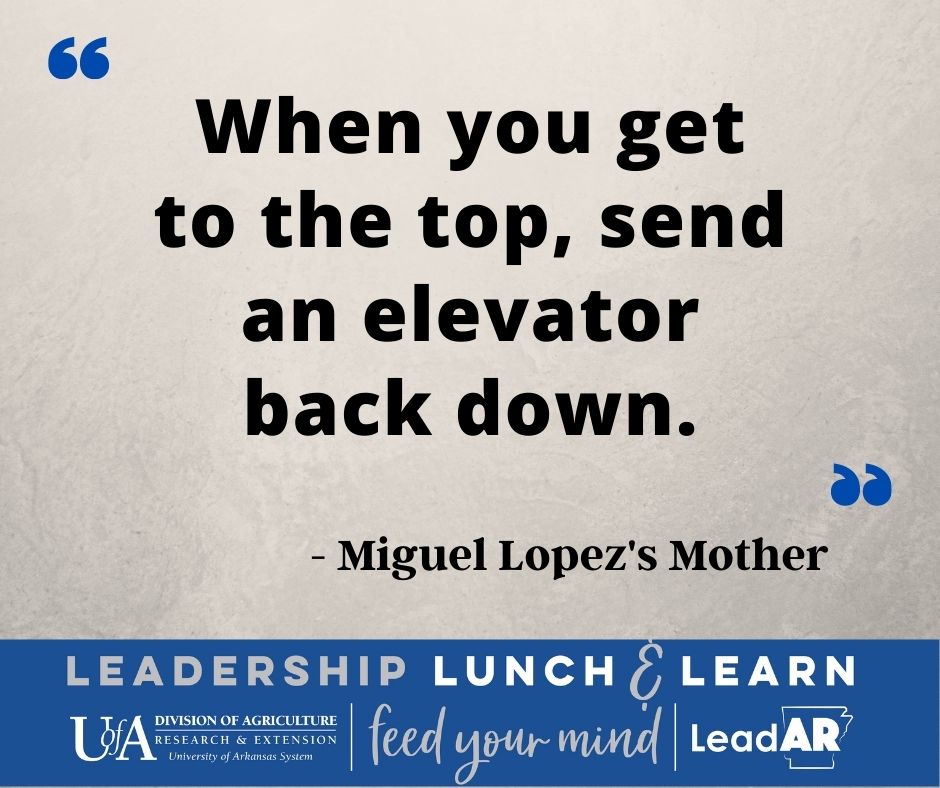 View the recorded session here.
The next session in the Leadership Lunch and Learn (LLL) series takes place at 12:15 p.m. on Jan. 26, 2022. The topic is "Emotional Intelligence" presented by Jared Morrison, Ohio State University.