Happy Retirement To Our Friend And Colleague, Max Franks!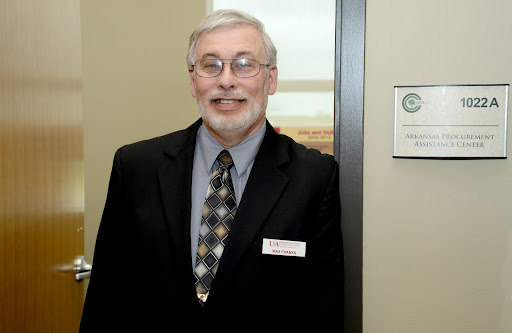 After nine years with us, Max Frank's last day serving as an Arkansas PTAC counselor was Monday, Oct. 25. We would like to take this opportunity to wish our friend Max a fond farewell and all the best in his retirement.

Max began his procurement career in 2001 working in Kansas and Missouri before joining our Arkansas PTAC team in 2012. He was first stationed in our main office in Little Rock before moving to Bentonville in 2015 to open our satellite office at Northwest Arkansas Community College. Although his official title is counselor and subcenter director, he's also a champion for small businesses in government contracting.

If Max is your counselor or you ever had contact with him, you've experienced first-hand, what an asset he is to businesses in Arkansas. His clients are his top priority. No question is too small. No problem is too daunting for him to tackle.
As Melissa Dysart Project Coordinator for Level 5 Architecture put it, "Max has never said no to anything that I have asked of him."

The care he has for the people of Arkansas has made a lasting impression. Not just because of his work, but because of his humble teacher's heart. We may find another counselor for the Northwest Arkansas region, but we will never find another Max. Some shoes are too big to fill.

WE HAVE BEEN HONORED AND PRIVILEGED TO BE ABLE TO CALL YOU A COWORKER AND FRIEND. WE WILL MISS YOU, MAX!