CPED New Staff Member Spotlight: Shalonda Michelle Nelson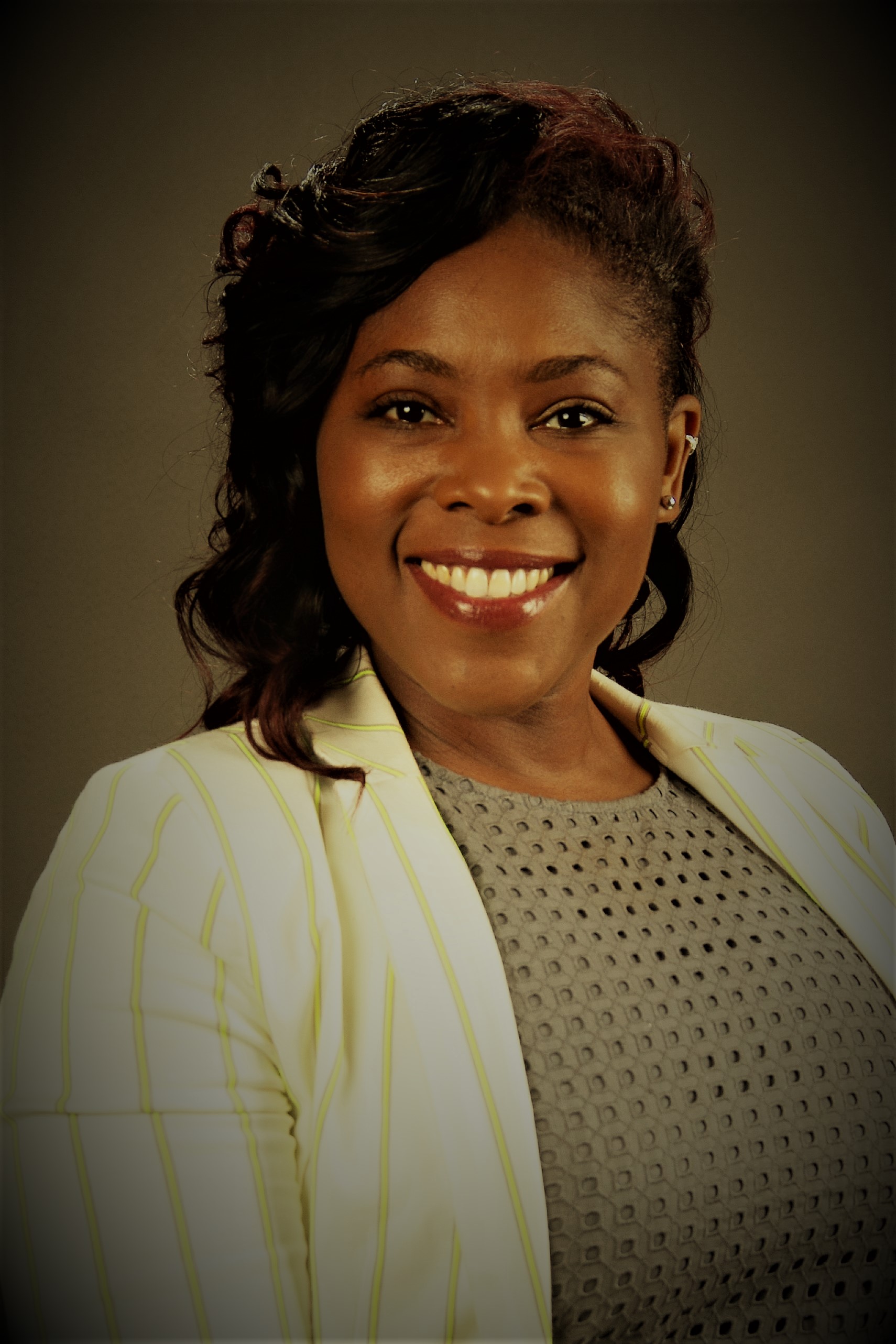 We are proud to welcome Shalonda Michelle Nelson as CPED's new administrative specialist II. Nelson grew up in Little Rock and relocated as an adult to Fairbanks, Alaska in 2000. While residing in Fairbanks, she suffered a mysterious debilitating throat and lung illness for several years. Doctors later concluded it was related to the wood smoke issue exposure during her stay in Fairbanks and later diagnosed her with stage four larynx cancer in 2015. Her prognosis was six months. Nelson says that as a direct consequence of fervent prayer and excellent radiation cancer treatment at the University of Arkansas for Medical Sciences, she is 4 1/2 years in remission.
Her clean air advocacy work in Alaska resulted in the banning of smoking and the use of tobacco products on all University of Alaska campuses. Nelson also worked as an intern for the American Lung Association to implement smoke-free workplaces and multi-unit housing projects. She serves as a Pioneer UAMS Community Science Academy, UAMS Community Grant Reviewer, UAMS Cancer Institute Patient Ambassador, Envoy Board Member of the UAMS Cancer Institute, University of Arkansas Little Rock Diversity Board, and Feed 1st USA Board, UA of Little Rock Orientation Leader, and Student Government Justice.
She is a non-traditional junior at the University of Arkansas at Little Rock, studying an Interdisciplinary Degree: Applied Communication, Mass Communication, and Sociology with a minor in Philosophy. She is a model, motivational speaker, and actress and recently appeared in God's Not Dead 3 "A Light In The Darkness," released nationwide in 2018. The American Cancer Society selected her as the 2018 Survivor of the Year for the Arkansas Cancer Coalition. She has appeared in Soiree magazine, Amazing Fashion magazine by CMG, About You magazine, and highlighted in the Arkansas Democrat-Gazette Personal Space and countless news articles concerning her community advocacy. In 2018, Nelson ran for Little Rock City Board. We've asked her to share more about her life, hobbies and what she is looking forward to in her new role. Find her answers below.
Tell us about yourself.
I am from Little Rock, Arkansas and have lived in Alaska 16 years. I've had the pleasure of traveling to various islands over the years.
Where do you want to go?
Paris and Tanzania.
What are some interesting projects you've worked on?
Local Food Deserts, Clean Air in Alaska, Smoke Free Campuses K-12 and College Campuses through our UA system in Alaska, Created Head and Neck Cancer Support Proposal, Sleep Study Research with the UALR Psychology Department, and ran for local office 2018.
What is your favorite day of the week and why?
Monday. Almost all things are back open from the weekend.
Can you share an "Aha" moment with us?
Prior to starting cancer treatments a few years ago, I was battling with myself being my authentic self. Over the years, some say I laugh too loud, too spiritual, dance too much, smile all the time. Surely, I can't be that happy. During cancer treatments it was all those things about me that pulled me through to keep fighting. So, I learned everything you are is everything you need for your own personal journey so dare too just you!
What do you admire most in others?
That they are the only one of them.
Can you share a significant professional development moment?
Learning to positively communicate a conflict.
How did this experience change you?
I stopped holding on to stress.
What is something easy for you now that was difficult 6 months ago?
Knowing that everything isn't going to be perfect.
What would people be surprised to learn about you?
I got in big trouble as a little girl in elementary school, trying to call Michael Jackson on our house phone long distance.
Can you tell us about your passion to serve Arkansas small businesses?
Small businesses are the heartbeat of the community. As a single woman raising four children alone, in the past I had to rely on my talent of baking cakes to help make ends meet. This also allowed for us to put smiles on our neighbors faces, network and create a sense of community. We had so much fun sharing as we set up our table at markets and events. Having the skill to run a small business during that time helped our family stay afloat and I saw the passion others had that kept us going.
What are you most looking forward to in your new role?
How to service the great state of Arkansas through the development of small businesses.
Is there anything else you want us to know?
Yes. I love ice fishing!