Court Disqualifies 3 Citizen Initiatives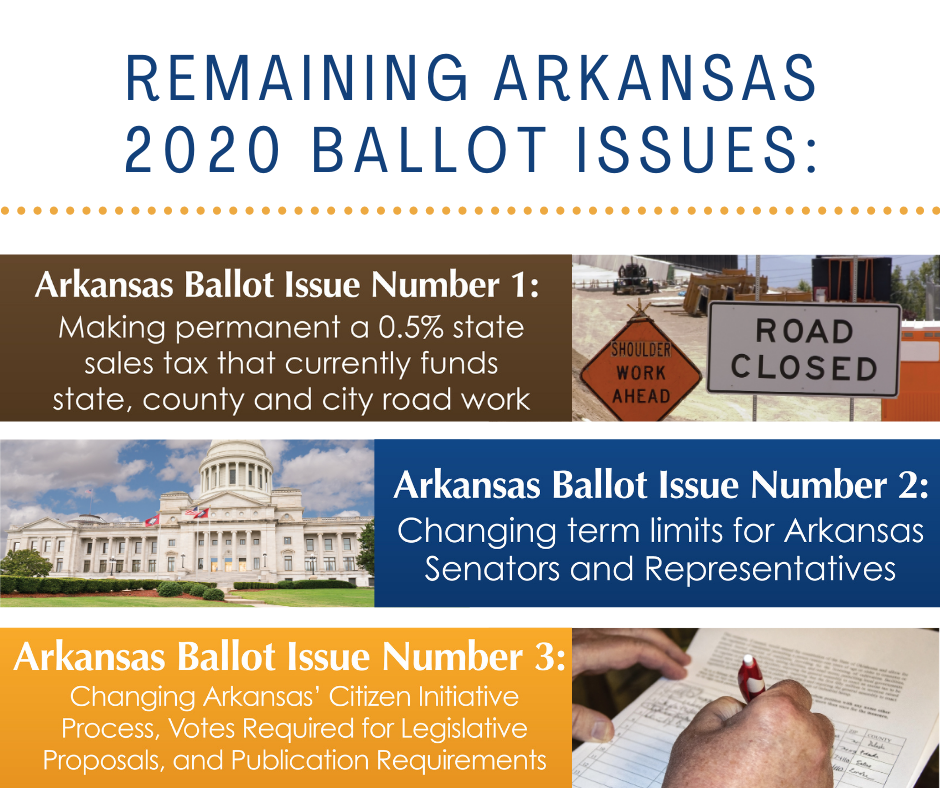 Arkansas voters have fewer decisions to make on the statewide ballot after court rulings this month disqualified three citizen initiatives.
A limited number of printed voter guides will be available at every county Extension office beginning in October.
The Public Policy Center has published neutral fact sheets on statewide issues since 2004 to help voters better understand what is being asked of them. The voter guide includes how the proposals will appear on the ballot, what a FOR or AGAINST vote means, and statements from issue supporters and opponents.


In the Courts
A Pulaski County Circuit Court judge rejected
efforts
to remove Issue 2 and Issue 3 from the ballot but opponents on Sept. 10 filed a notice of appeal.
Justices on Sept. 17
disqualified
the last of three citizen proposals.
Issue 4
,
Issue 5
and
Issue 6
shared the same fatal flaw: wording used to certify paid canvasser background checks did not meet state requirements, justices ruled. Sponsors did not properly indicate canvassers had passed background checks as required. (
Read last month's
newsletter
for an example of the language used
) A last-ditch effort appeal to a federal judge over Issue 4 and Issue 5 did not work.
The measures may still appear on ballots due to the timing of court decisions and when ballots were printed or programmed. If this is the case, votes cast on the three disqualified issues will not be counted.